By Joey McWilliams
Taylor Cox has a dream of playing basketball at the NCAA Division I level.
And his latest step in the journey takes him from Oklahoma to North Carolina.
Cox, who graduated from Durant High School in May, is enrolling in a prep school in Greenville, N.C., in the fall.
"I'm going to go to Washington Academy," Cox said. "When I was looking into it, I saw it had a really good history and had won some prep school titles and 60 of their players had gone Division I.
"My goal is to play at the next level and to play Division I, and I didn't really get the opportunity straight out of high school, so I thought the prep school route was the best way to go."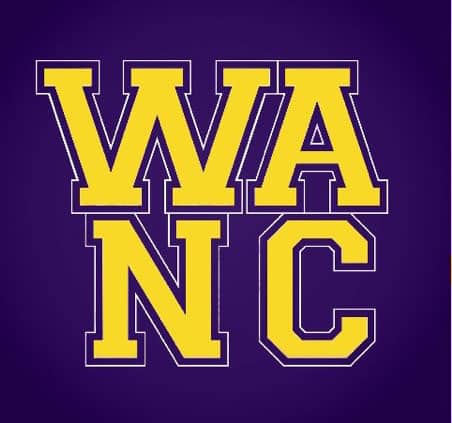 A prep school is a private school designed to prepare students for college. Washington Academy is a faith-based organization that, according to its website, provides the platform for players to earn a basketball scholarship with guidance from a rigorous developmental program.
"A lot of people compare it to redshirting, but you actually get to play," Cox said. "When you redshirt in a college program, you only get to practice, you don't get to play. So the prep school route, gives you another year to get ready, but you will get to play.
The Washington Academy schedule includes other prep schools and some junior colleges, as well.
"We'll play a lot of nationally ranked prep school teams," Cox said. "We'll play some local teams and we'll play Oak Hill, which is one of the best prep school teams in the country. We'll also play a military prep school team that is also considered to be one of the best in the country.
"The competition is probably just as good as you'll get anywhere you go."
Coming out of high school, he had offers to play from schools and the Division II, NAIA and junior college levels. He said he was also recruited by a couple of D-I schools in Oral Roberts and Texas-Arlington, but as circumstances changed through the spring, his choices were affected.
"ORU's coach was fired and UTA lost a couple of guys and just went a different direction," Cox said. "I thought that I could play at that level and that's always been a dream of mine, and I thought that going to prep school would keep the dream alive and I really think I can make a Division I team. So that's why we made that decision."
Cox will be playing under head coach Carlos Peralta, who has compiled a 490-64 record in 14 years as a prep school coach. Along with sending 60 players on to the D-I level, he has led teams to five national championships.
It was actually Joe Davis, the school's founder and administrator, who made contact with Cox.
"He actually saw me play in Dallas and that's how he started recruiting me," Cox said. We talked on the phone a lot and he asked about my goals and then told me about the program and I really liked it. So we went up and visited it and it was just a great experience.
Davis saw Cox playing in the basketball showcase Davis owns called ScoutsFocus, an NCAA-approved scouting service that is dedicated to identifying and providing a platform for underexposed players.
"A whole bunch of college coaches and prep school coaches come down and they put you on random teams and you play in front of all these coaches and he saw me at one of those," Cox said.
It will be an opportunity for academics and lots and lots of basketball as Cox will be staying on the campus of East Carolina. And it will be an experience, as Cox described it, as something not quite high school or college.
"The classes are more like a high school, it's not as big. It will be just us there. But it's more of a basketball school.
"It's kind of its own deal. I would compare more to a college, because we'll be living on our own and making more of our own decisions."
Along with ACT and SAT prep classes, much of the time will be spent on basketball. But that is why Cox is there. And with seven more months of opportunity and training, he said he is looking to keep the D-I dream alive.