Choctaw Nation
DURANT – Leaders and innovators across Native American tribes were recognized at the 20th Annual Oklahoma City Area Director's Indian Health Services awards ceremony in Oklahoma City. Choctaw Nation Health Services Authority (CNHSA) associates received several honors which were presented.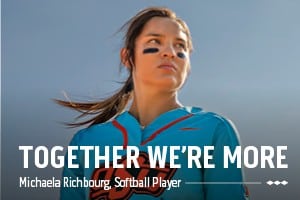 Service awards were given to those who have served Native Americans for 30 years or more. Ronita Henry was recognized for her service with CNHSA for the last 30 years. Mary Boerner, Anthony James and Quanda Shelton have been with CNHSA for 35 years.
The Oklahoma City Area Director's IHS/Tribal/Urban Awards Committee took submissions from all the tribes across the area and recognized those who stood out among their peers. CNHSA had several standout associates receive awards:
Sabrina Beaird, Chelsea Golden, SuzAnne Cryer, Lisa Jones, April Justice, Dr. Misti Crawley, Patty Hickman, Jamie Edwards, and Mary Woodral: Peer Recognition Tribal Award for outstanding work in their respective fields.

Wendy Brown: Merit Tribal Award.

Stephanie Riser: Area Director's Individual Area Impact Award.

Jodi Robinson: Area Director's Individual Excellence in Customer Service Tribal Award.
The reception opened and closed with the Choctaw Nation Honor Guard, giving them an opportunity to show their passion for presenting the flags.