Cariton Eugene Brooks, 81, of Wapanucka, Okla., passed away at his residence on June 23, 2023, His loving family was by his side. Carlton was born on April 3, 1942, in Connerville, Okla., to Robert K. Brooks and Jennie Lee (Hilton) Brooks. He was a graduate of high school and employed by the Petroleum Industry as a oilfield worked. He married Yetta Elaine Peters. Carlton enjoyed the outdoors and loved to hunt and fish. He will be greatly missed by all his loving family and friends.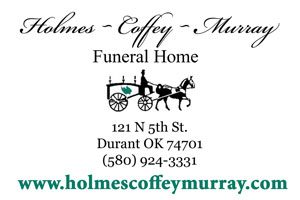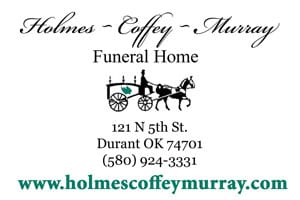 Left to cherish his memory is his wife, Yetta Brooks of Wapanucka, Okla.; three children: Yvetta Harvey and J.T. of Moore, Okla., Buckley Brooks and Tammy of Bromide, Okla., Carla Bowles of Wapanucka, Okla.; siblings: Tommy Brooks, Altus Joe Burns, Christine Phelps: six grandchildren: Chase Brooks, Kassaundra Pierson, Tyrel Maynard, Tabitha Maynard, Marshall Bowles, Trinity Bowles; four great-grandchildren: Noah Pierson, Rosalie Pierson Oliver Pierson, Jayden Brooks and other extended family and friends.
He was preceded in death by his parents, Robert and Jennie Brooks: four brothers: JD Gross, Haskell Brooks, Ted Brooks, Jackie Brooks; three sisters: Phyllis Nelson, Syble Garrison, Bobbie Morrison and one grandson, Chance Brooks.
No services are planned at this time.