Brittni Lain White, a beautiful soul and bright light, left her family and loved ones too soon on Monday July 19, 2021, at the age of 25. She was the beloved daughter of Nathan White and Lesa (Alford) White born in Ada, Okla. on Friday, Dec. 29, 1995.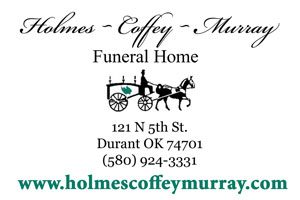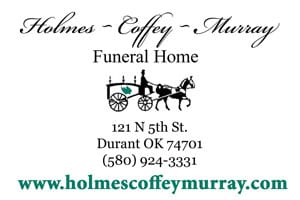 Brittni had a vibrant personality and beautiful smile that blessed everyone who knew her. The sound of laughter was never far from where she was, one of her greatest pleasures was cutting up with friends and family. Brittni was involved in HOSA, an all-star cheerleader, and was a national champion clogger, as well as a runner up for the Mrs. DHS at Durant High School. She enjoyed being on a boat with the warm wind on her face. She cherished her family and especially had a special place in her heart for all her nieces and nephews, she was the "best aunt in the whole world."
She is survived by her parents, Nathan and Lesa White of Mead, Okla.; sisters, Chasity Hicks and husband David of Antlers, Okla., Tayla Johnson and husband Devin of Durant, Okla., and Kamryn White of Mead, Okla.; fiancé, Curt Fox of Durant, Okla.; beloved nieces and nephews, Boston, Adlee, and Oliver Hicks of Antlers, Okla. and Nora Johnson of Durant, Okla.; and grandmothers, Berva White of Caddo, Okla. and Trecia Alford of Caney, Okla.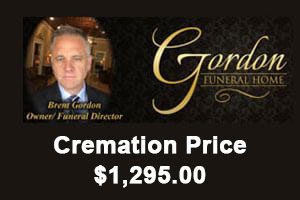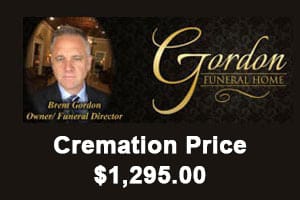 She is preceded in death by her grandparents, C. J. White, and Neal Alford, and uncle, David Alford.
Family hour will be from 6-7 p.m. on Wednesday, July 21, 2021, at the Holmes~Coffey~Murray Funeral Home in Durant, Okla.
A celebration of her life will be at 2 p.m. on Thursday, July 22, 2021, at the Fusion Bible in Durant, Okla, with Bro. Gary McNeill officiating. Her earthly resting place will be the Gethsemane Cemetery in Caddo, Oklahoma with Bo Nickels, Aaron Nickels, Tyler Nickels, Scott Terrell, CC Williams, Brett Frank and Rodney Womble as her pallbearers.
Serving as honorary pallbearers will be David Hicks, Devin Johnson, Casey Fox and Salvador Terrazas.
Arrangements under the direction of Holmes~Coffey~Murray Funeral Home. The service will be available to view via live stream on the funeral home facebook page.