By Joey McWilliams
KINGSTON – Brady Brister has traveled a difficult road to get to where he is now. Along the way, he has dealt with personal grief and loss, physical and emotional pain. But as he prepares for the next chapters of his life, he can look back at what he has achieved and see that he has come a long way.
He graduated with the Class of 2022 from Kingston High School on May 20 and is looking to attend college in the fall.
Brister was recognized as an All-State basketball player a little earlier this year. But the honors didn't stop there. He was also recently recognized as an All-State baseball player for the 2021-2022 athletic year.
It marks the first time in Kingston High School history to have one person named an All-Stater in two sports.
Brister said he understands the significance of this combination, especially at a school with a great sports history.
"That's really cool to do something like that, that nobody's ever done here and there have been some really good athletes to come through here," Brister said. "It's really cool to have that title right now."
Brister was a part of the Kingston basketball team that won a state title in 2019 and a member of the Redskins' run to the championship game and state runner-up finish in baseball in 2022.
He said that of the two, baseball may come a little more naturally, but that he probably put in a little more time into basketball. And he said he knows that basketball All-State honor is a big accomplishment.
"After putting in all the hours and hours of work over the years to see it pay off here, it's really, really cool and special."
Brady said he also knows how important it is to be a part of a good team.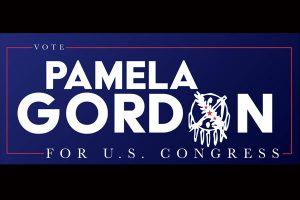 "It's awesome being able to have long playoff runs. Being a freshman in 2019 on that state championship team and getting a lot of experience right off the bat, that was really fun. And then every year after that to make a deep run and going back to the state tournament again was really big."
He has also been playing baseball for most of his life and has put in much effort toward the honor he received for his play on the diamond.
"I've played baseball since I was 2 years old, I think. There was a lot of work and dedication and time put in all those summers. Going up and hitting and playing catch and all that goes on, that's really special for me."
But it hasn't been just sports 24-7 in Brady Brister's life. During the past three years, he has faced challenges with which to deal that have taken his focus away from just the athletic opportunities of a high schooler.
Brady's dad, Brian Brister, the superintendent of the Kingston Independent School District, recounts part of his story during that time.
He talked about the hopes he had for his son in the season following the state championship. But COVID got in the way on an encore performance at state for the Redskins, when the playoffs were halted prior to the state tournament.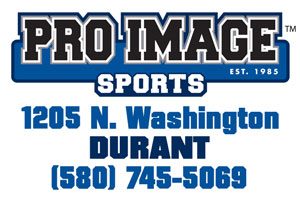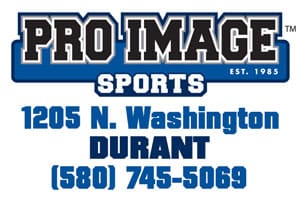 But even before COVID shut down the playoffs, Brady was faced with a challenge.
"That sophomore year, Brady broke a bone in his foot," Brian said. "It was the same bone Michael Jordan broke his first year in the NBA.
"(Brady) could still walk on it, but the pain was always there, nagging. He played the whole year and we didn't know what it was. We got it x-rayed and it didn't show the break. He went the whole year with this nagging injury and we finally found out at the very end when they did a cat scan and found the break."
After the diagnosis, Brady had to stay off the foot and didn't get to participate in the playoffs.
"Everyone was telling me, "You're fine. You're fine," Brady said. But he wasn't.
"Playing basketball on a broken foot wasn't easy. Getting through that was really hard. And then getting to the playoffs and finding out I couldn't play on it any more was tough, especially right after coming off a championship."
Things got worse.
"Just before his junior year, his mother, who was completely healthy, an all-state basketball player in her day, out of the blue had a major stroke," Brian said. "That whole summer got turned upside down.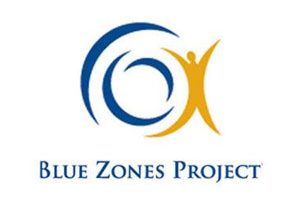 "We're still dealing with that. She's still not back to what she was. She's still doing therapy and working hard. But he had to deal with that his entire junior year. I know how hard it was for me. I can't imagine how hard it was for a junior in high school."
Brady said he really couldn't focus on anything that year.
"That was the hardest thing I'd tried to go through at the time. People were praying for me, but it seemed like there wasn't a lot of hope at the time."
"And then his senior year came," Brian said. "And we were looking forward him having a big year and making a run, and then Brit's accident happened."
On the morning of October 26, 2021, Britny Henderson was killed in a head-on collision just outside Durant. The 19-year-old was a recent Kingston graduate and close friend of the family.
"Brit was like a sister to Brady and she was like a daughter to us," Brian said. "That's just the worst thing that's ever happened to our family. So he has to play his senior year with that on his mind. He wore some special shoes with Britt's name and number on it and he pretty much played for Britny his senior year."
Brady said it changed the way he approached what he was doing.
"In my senior year, the first two months of school, when Britny's wreck happened that was no doubt the worst thing that had happened to me or my family," Brady said. "And especially two months before basketball started. It was busy and the most stressful time of the year. It was hard to get back into practices for a while.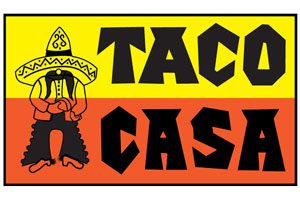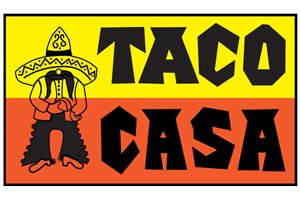 "But once I did, I told myself and everybody else that my last season was definitely going to be played for her and I was going to recognize her in everything I could. And I went out and had a pretty great year."
Brady went on to put together solid seasons on the court and the diamond. With numbers like 15 points, seven rebounds and close to five assists per game, Brady helped his team back to the state tournament and finished as state quarterfinalists.
In the spring, Brady put together a hitting performance that lasted throughout the season and the Redskins made it the state championship game.
Brady said he knows he didn't do all of it alone.
"My teammates and my coaches have always been there for me. My parents and a lot of people helped me get to here. I definitely couldn't have done it by myself.
"I just want to thank all those people for being there all the time and putting that time and effort into me. It's really special to have people like that having your back and rooting for you to get to where you need to be."
Brady is still in the process of choosing a college and even if he will focus on basketball or baseball. But looking back on the stretch of road in his life he has already traveled, he said he knows that to this point it has been quite a journey.
"It was really, really hard. But it's been pretty fun, too."