Bradley Rowland, 44, of Mead, went to be with his Lord and Savior on September 13, 2020 at his home. Bradley was a faithful charter member of Emmanuel Baptist Church in Mead, Okla. Bradley's most important goal was to lead his girls to the Lord and that was accomplished.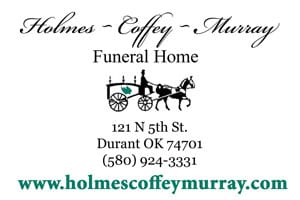 Bradley ran the family business R&S Motors for many years where he sold used cars and did paint and body work. His family was his most prized possession where he made vacations memorable, and road trips to the sheep show interesting and fun. Bradley's passion for FFA was strong, and he believed every kid needed experience giving speeches and all the judging teams, he wanted everyone to know FFA was just not only about showing animals!!
Bradley was a devoted board member for Silo Public Schools for almost 10 years, his love for the school was great. He was proud of being a Silo Rebel. He loved watching our little school grow and especially the AG department.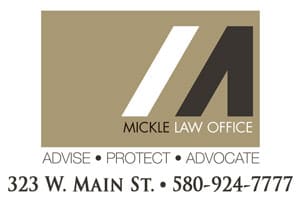 Bradley is preceded in death by his grandparents: Warren and Ruby (Smokey) Hunnicutt, Lynwood and Jewel (Pee-Wee) Rowland
He is survived by his wife Cami of the home; his daughters, Halle and Claycey Rowland; his parents, Tommy and Brenda Rowland; his father- and mother-in-law, Thomas and Sharon Walker; his sisters, Lindsey Lowery and husband Jason, Katey McAdams and husband Aaron; his nieces and nephews, Jacey, Kason, Lexey, Hadley Lowery, Spence McAdams, Bailie and Brooke Walker; his brother-in-law, Justin Walker; his best friend, Tabitha Kellam; special cousin, Tracey Powell and special aunt, Janice Crites; as well as many other loved family and friends.
Serving as pallbearers are Steven Kellam, David Goggans, James Pratt, Robert Lummas, Josh Dufur, Brandon Brown, and Chris Barber. Honorary pallbearers are Jason Lowery, Aaron McAdams, Justin Walker, Kason Lowery, Jr Wallace, Hershel Williams, Dudley Rowland, Dr. Noel Emmerson, Dennis Bowen, James Kellam, Calvin Rowland, Spence McAdams.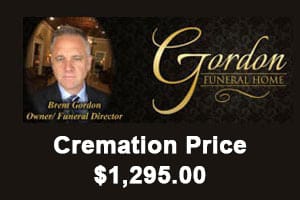 Funeral services will be held on Wednesday, Sept. 16 and 10 a.m. at Emmanuel Baptist Church in Mead, Okla. with burial to follow at Mead Cemetery. Pastor Randy Lewis will officiate.
In lieu of flowers, please make donations to the Bradly Rowland Memorial Scholarship that is being set up, that will be used for FFA students.
Visitation is on Tuesday, Sept. 15, 2020 from 6-8 p.m. at Brown's Funeral Service in Durant. Services are under the direction of Brown's Funeral Services Durant, Okla.