BRYAN COUNTY – The Blast From The Past annual car show was held again in 2023 in downtown Durant on Father's Day weekend. But fans of local car shows won't have to wait another year to get to see more in Bryan County.
The Blast From The Past group is working in conjunction with the Choctaw Casino and Resort to present the Rooftop Rally – a car show that is being held every other weekend.
The first installment of the Rooftop Rally was held on the top floor of the new parking garage at the Choctaw Casino and Resort this past weekend.
Lynn Smith, owner of Nor-Tex A/C and Refrigeration in Durant and president of the Blast From The Past car club, said this new event is a great idea.
"Last week was the first week," Smith said. "We had 28 cars, which was great because we had rain in the forecast and the heat was coming in that afternoon.
"Scott Macrae (Senior Marketing Manager for the Choctaw Nation) hit me up at the car show wanting to do something at Choctaw Casino. They don't want to take away from the car show we're doing now; they wanted to do something additionally. So we came up with the idea of doing a little show every other week on top of the new parking garage."
There is no entry fee to watch or to participate.
"We're just doing a half-day car show where we have the coolness of the morning," Smith said. "And there is no entry fee – just anybody that wants to can come in."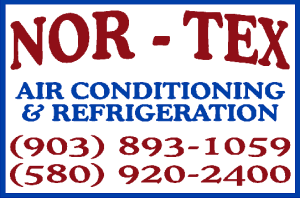 There are three prizes given away – Most Unique Vehicle, Best Paint and Best Overall. Smith said the Choctaw Casino and Resort had gone above and beyond in putting on the show.
"They have professional judges and they did an excellent job. We had a DJ putting on music. And they had plenty of help to staff it."
The car shows will run from 9 a.m. until noon. The plan is to put them on regularly for the foreseeable future, as weather and participation allow.
The next show is scheduled for Saturday, July 22.
"It's free for visitors. Just drive on up to the top of the garage and they'll take care of you."