By Kristen Banks
There is some debate among quilters as to whether or not seasonal quilts are worth the time, expense, and effort to make. When I say seasonal quilts, I'm talking about Christmas, Valentine's Day, Easter, etc. These kinds of quilts are very rarely used, and are made mostly for decorating purposes. They would probably only be displayed for a short period of time each year, and possibly you'd only make one or two ever in your lifetime. If you're wondering, I land on the "Just do it!" side of the argument. I say quilt early and often if at all possible, but I can understand the thinking of the more conservative point of view.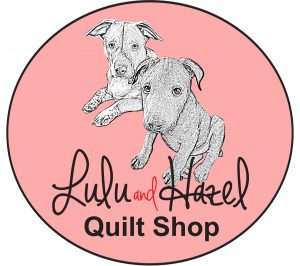 When I was a kid, I remember how excited I would get when my Mom or Grandmothers would decorate. I didn't always exactly understand what purpose decorating served, but I knew it was for something special and it sure was fun. I first remember noticing the decorating ritual when I was a preschooler. Now at this age you have litte concept of time, so I had no idea how much time should pass between holidays, or even what a holiday was for that matter.
I also had no clue that something exciting would be happening on a any particular day until those special boxes started coming out of the attic, or the closet that I wasn't supposed to ever get into. My Mom kept a lot of cool stuff in that attic, and nobody ever let me up there to find out just what it was all about. It was like there was electricity in the air, when the holiday decorations started piling up in the middle of the living room on our copper colored wall to wall carpet, and my curious mind was just running wild with anticipation.
As I got a little older and started to realize that the ceremonious bringing in of the boxes was going to happen on some kind of regular schedule and not just once, I started to really look forward to holidays. Christmas, of course, was a highly-anticipated holiday, but it might surprise you to know that the one I looked forward to the very most was Easter.
Easter or Resurrection Sunday, as we like to call it, was a pretty big holiday at our house. I must admit as a gradeschooler I was really more intersted in the Easter side of things, considering I wasn't real clear on what all the Resurrection part was all about, although I'm sure it was explained to me every year on some level.
There was just so much to love about Easter! First, there were the new clothes and I had to have everything from the delightful new dress to the bonnet, purse, tights, frilly socks, and shoes to match. Next there was the candy. There were malted eggs, chocolate marshmallow eggs, crispy chocolate coins, jelly beans, and molded chocolate bunnies made to be eaten ears first! Then there were brightly colored plastic baskets with tall handles filled with fake grass, and dollar toys like paddle ball, jacks, and stuffed animals.
And last but not least, the greatest thing of all, REAL LIVE BUNNIES! Now I know, you're not supposed to give kids live chicks and bunnies for Easter anymore. It's frowned upon, and for good reason, as most kids fail to take care of them and it's just a sad situation all around. But, I assure you, no child was ever more wild for bunnies than this girl right here.
One year when I was very little my parents got me a snow white bunny with pink eyes for Easter, and I had never loved anything more. I would wake up every morning bright eyed, barefooted, hair a mess and race first thing to find that rabbit, then I would snuggle and love that poor thing almost to death.
[And, I just realized, right now, that this is just supporting the whole 'don't buy children bunnies for Easter argument.']
Anyway, I loved this rabbit so much that I just really wanted to show it off to my Sunday school teacher, and all of my friends at church. Now, I had enough presence of mind to know that my Mom and Dad might not go along with this idea.
So, the next Sunday morning after I was dressed, and my parents were scurrying around getting ready for church, I took my new little white Easter purse that was shaped like a box, which I had noticed was just about the same size as my bunny, and I put him in it. I closed the lid down very gently, and fastened the clasp. And I stood there beaming by the door like a perfect angel waiting to go to church. I almost made it, I was just THIS close, when one of my parents noticed a few sprigs of white furr peaking out of the sides of my bulging box purse, as we crossed the threshhold to leave. I was reprimanded, the bunny was returned to his cage, and I went to Church that Sunday morning sniffling and minus one wonderful white rabbit.
It's fond memories like these that made me more curious in the years to come. As I got older, I wanted to know more about these festive days that we observe like clockwork. I listened a little more intently as it was explained to me how much Jesus loves me. And how He was willing to die on the cross for me. It meant something to know that He was willing to give up everything for me, even knowing that I wasn't perfect, and that I wouldn't always do the right things.
I mean, He even knew about that time I stuck the handles of my plastic sunglasses up my nose, turned around from the second pew to face the congregation and dance a show as my Dad stood beside me singing hymns oblivious to the parishioner's peels of laughter, and my Mom watched on in horror from behind me in the choir loft.
But not only did He die for me, He did what others could not, He rose again after three days, and now He lives in me. And it's because of that life that I can do anything good in this world. It's because of His love, and knowing that He cares for me so much, that I have the strength to get up everyday and try again. Because, I tell you truthfully, sometimes I still feel like that same ornery little girl in the frilly dress getting a stern talking to each week in the church vestibule.
So, make the quilt, eat the chocolate, possibly even buy the bunny….as long as you can take care of it. And don't get too stressed out if the kids wrap the muddy new puppy in the perfect pastel Easter quilt you just painstakingly spent hours making for them. At the moment, they may not understand what things mean, or the importance of what you've done for them, but they will understand the love and enthusiasm. And one day they'll grow up, their lives will be much richer, and they will love you even more. Because, they'll finally understand just how much you love them.
Because He Lives
God sent His son, they called Him, Jesus;
He came to love, heal and forgive;
He lived and died to buy my pardon,
An empty grave is there to prove my Savior lives! 
Chorus
Because He lives, I can face tomorrow,
Because He lives, all fear is gone;
Because I know He holds the future,
And life is worth the living,
Just because He lives!
How sweet to hold a newborn baby,
And feel the pride and joy he gives;
But greater still the calm assurance:
This child can face uncertain days because He Lives!
 Chorus
Because He lives, I can face tomorrow,
Because He lives, all fear is gone;
Because I know He holds the future,
And life is worth the living,
Just because He lives!
And then one day, I'll cross the river,
I'll fight life's final war with pain;
And then, as death gives way to victory,
I'll see the lights of glory and I'll know He lives!
 Chorus
Because He lives, I can face tomorrow,
Because He lives, all fear is gone;
Because I know He holds the future,
And life is worth the living,
Just because He lives!
Songwriters: MATT MAHER, JASON INGRAM, ED CASH, CHRIS TOMLIN, DANIEL CARSON, BILL GAITHER, GLORIA GAITHER
Because He Lives lyrics © Sony/ATV Music Publishing LLC, Warner/Chappell Music, Inc.,CAPITOL CHRISTIAN MUSIC GROUP