Bear and Bison Resurfacing Specialists is Tulsa's Best Kitchen Resurfacing Company!
Bear and Bison Resurfacing Specialists is a professional resurfacing company in Tulsa, Oklahoma that can transform your home or business at a fraction of the usual cost. Bear and Bison's team of experts have more than 20 years of experience in kitchen and bathroom resurfacing, for both residential and commercial accounts. Bear and Bison specialize in making bathtubs, countertops, vanities, backsplashes, and more look brand new without having to buy all new tile or appliances. Call Bear and Bison Today to get your resurfacing quote and transform your space into something cleaner, brighter, and newer. Still not sure if you want to call Bear and Bison's team? Check out the list of popular services below:
Area of Focus
Bear and Bison Resurfacing can handle the toughest resurfacing jobs that will ensure you don't need to pay for all new appliances to receive a room renovation.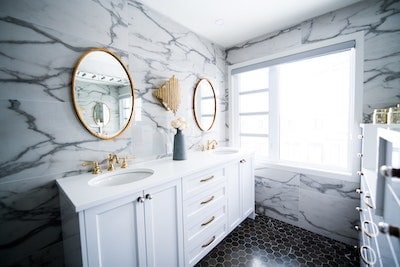 Bathtubs Resurfacing
Backsplash Resurfacing
Kitchen Counters Resurfacing
Commercial AccountsResurfacing
Bathroom Vanity Resurfacing
Bear and Bison offer excellent and efficient service, and their team will help you save money in the long run. Call them today to learn more about services, prices, and get your own free resurfacing quote.
Learn More About Bear and Bison Resurfacing Specialists
To find out more about Tulsa's Resurfacing Specialists, check out their contact information below.
bearandbisonresurfacing.com
Phone: 1-918-636-2514
Hours of Operation:
Monday – Friday: 7:00am – 7:00pm
Saturday – Sunday: Closed