By Joey McWilliams
DURANT – Durant's main gaming place is stepping up its game and making a way for local players to do so as well.
Annex Games is partnering with GG Leagues to provide esports opportunities here in Bryan County.
GG Leagues is a recreational esports tournament and league management platform. It is a business that helps organizations like Annex Games build community esports leagues.
Anyone from 8 years old to 18-plus can join a league in Madden 21, Fortnite (13 years old and older), Rocket League or Super Smash Bros. Divisions are structured as follows: Youth (8-12-years old), Teen (13-18 years old) and Adult (Older than 18 years old). Each league will run for eight weeks and there is a $40 charge to participate during the eight-week season.
Ty Booth, one of the owners of Annex Games, said bringing esports and this type of competition to the area was a big part of the vision for the business.
"We opened the shop in September 2020 with the intention of bringing esports to the state of Oklahoma," Booth said. "But we also believe that esports is here to stay. It's here to be a staple of the future, especially for kids who didn't have an opportunity to do something extracurricular in school. We believe esports is a solution for that so that we wanted to make sure that we were a beacon on the hill for that community. And I believe that the partnership with GG Leagues goes hand in hand with that.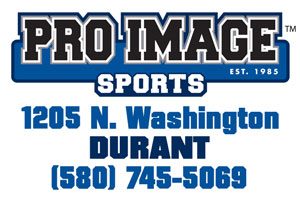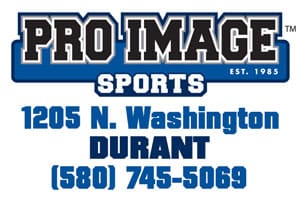 "This gives the ability for kids and adults to be able to compete across the state of Oklahoma and they don't even have to come to Annex Games. It just gives them the opportunity in partnership with Annex Games and GG Leagues to be able compete".
Competing in the league will give players a chance to compete against other local players in Bryan County.
"Unless not enough locals sign up, and then they will put the players against others in Oklahoma," Booth said. "The first six weeks, they'll pretty much be playing against others in Oklahoma and then in Week Seven and Week Eight are playoff weeks. If you win the state, you will be invited to play nationally."
But the window is small to get into the leagues in this first opportunity. Registration closes on Sunday, Jan. 17, 2022.
You can sign up by going to the website – HERE – to create an account.
Booth said seeing and developing the potential in local esports competitors and participants at Annex Games had the feel of a familiar movie franchise. And it is something that drives the business.
"Another part of our vision is that we want to be the gym the Rocky Balboa went to," Booth said.
"If anyone has seen the Rocky movies, they know he had to start somewhere and he started at that local gym with that local coach before he became the Rocky that we all know and love.
"So we want to be that gym that the next Rocky Balboa is at, but for esports."