By Vesta Baker
CADDO – Caddo's third Sesquicentennial event was held Monday, March 21, at 6 p.m. at the Rock Community Building. Even though storms were threatening to arrive, the crowd was attentive, with many young families in attendance. The hostess for the evening was Mrs. Sammy Adams, former Caddo High School English teacher, presenting an overview of the 150-year history of Caddo churches.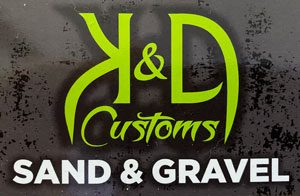 Mrs. Adams began her talk, starting with Judaism, being the religion that Christ practiced in his life on earth. She continued with a background on the development of churches worldwide, and paralleled it to the establishment of churches in Caddo.  She interjected that Jewish businessmen were important contributors to their communities, wherever they lived, including Caddo. Historically, even at times when they were enslaved, the Jews were recognized to be skillful in money matters, and so they became known as workers in gold. One successful Jewish businessman was Ben Seigel, whose name is still prominently displayed on a Caddo business building, and one can also see his name in the entryway tiles of a building on Durant Main Street.
Roman Catholicism had a strong impact on the world in early Christianity, and one by one, other Christian groups began to grow. The first congregations to form in Caddo, in the 1800s, were Baptist, Methodist and Presbyterian. Then a Catholic church was organized, and soon The Church of the Nazarene, Disciples of Christ, Church of Christ and Pentecostal churches/Pentecostal Holiness and Full Gospel Holiness followed.  Their early meetings were held in homes, hotels, schools, or tents.
The first official church was a Baptist church, founded in June 1873. The Southern Baptist Missionary Society commissioned several people to minister to Indian Territory, primarily to the Choctaw and Chickasaw people. The Methodist Church, founded by Sarah Harlin and Susan Burks in October 1873, was the first to have its own building, on Bois D'arc and Main Street. Soon it housed four different churches, each one meeting on a particular Sunday of every month: Presbyterian, Methodist, Baptist and Catholic.   The Presbyterians had sent missionaries to the Indians, even while in Mississippi. Many of them traveled with the Choctaw and Chickasaw people on the Trail of Tears, and served as teachers and preachers where they settled. Mrs. Mary Semple Hotchkin was one such person who took the lead in establishing the Presbyterian Church in 1885.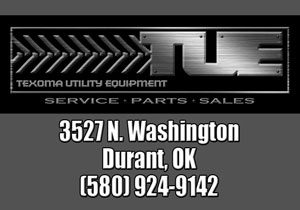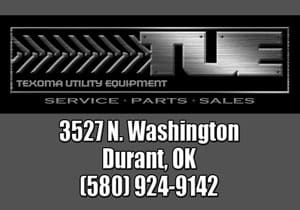 In 1910, two congregations put their money together to share a building: The First Christian Church and the Church of Christ. It was an impressive red brick, with white pillars and a balcony on three sides. After 15 years, the Church of Christ moved to another location, then by 1932 the congregation of the First Christian Church had moved from Caddo, and they offered it to the Church of Christ. There is, unfortunately, nothing left to remind us of that impressive building.  Soon after, the Church of Christ had a big tent meeting, and in 1938, land was donated, and they built their first building.
The Pentecostal Holiness Church organized in 1925, with 112 charter members.  They began with a tent revival, lasting more than 10 weeks, and built a building which still stands on Arkansas Street. They had many pastors, both men and women, but eventually closed. Another Full Gospel Pentecostal church occupied a building on North Main Street, for many years.
A 15-minute intermission was filled with happy chatter, as children enjoyed refreshments and families visited among themselves. Tee shirts were on sale, and vintage church memorabilia was on display.
Second grade students were present to provide entertainment for the audience, under the direction of their teachers, Ms. Courtney Johnson and Ms. Tela Frederick. They had patiently waited throughout the history lesson for their time to shine. The children delighted the audience by singing the historic Caddo High School fight song. The song is known by few people today, since the mascot was changed from Cubs to Bruins in the 1960s. Ms. Adams thanked the children for their contribution to the evening, and concluded her talk by teaching the children a clever means of remembering the 10 commandments, which are important to both Christians and Jews to this day.
The historic presentation held two themes from beginning to end. First, the link of Judaism to Christianity was represented by the mingling of lives of Jews and Christians in this growing town. Another recurring theme was the sharing and cooperation that has been a tradition among all the churches in Caddo.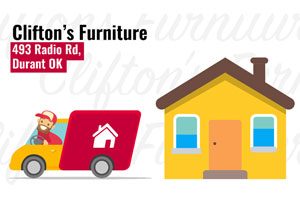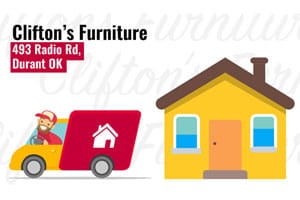 There still remain five active congregations: The First Baptist Church, The First United Methodist Church, The First Presbyterian Church, The Church of Christ, and the First Church of the Nazarene. The churches have traditionally come together for a Thanksgiving service, and for 97 years, the Presbyterian Church has hosted a town-wide Easter service, with ministers from each congregation participating.
At the conclusion of the program, door prizes were awarded, and the building emptied quickly, as families were getting tornado warnings on their phones. At the next historical event, to be held on April 25 from 6-8 p.m., the two oldest community organizations will be presenting their history: the Masonic Lodge #3, established in 1873, and the Civic and Cemetery Club, established in 1903. Audience members are encouraged to come in costume, representing and honoring outstanding community members from 1872 to 1972.
The Sesquicentennial planners will be having a booth at the Caddo Flea Market, on the first Saturday of each month, to sell Sesquicentennial tee shirts and inform the public about upcoming plans and monthly events.  Volunteers will be needed to conduct the larger events: on July 2, when the 1972 capsule will be dug up, and on Sept. 19, when a new one will be buried. Questions and offers to volunteer may be addressed to civcem.caddo@yahoo.com, or by calling or texting 580 367-0358.