By Joey McWilliams
DURANT – As each new school year gets underway, many expenses are incurred by teachers to help provide a quality learning environment. These teachers also often bridge the gap for students whose families may not be able to afford supplies requested at the outset of the year.
OmniCare365 is a local business that is sowing into the school by adopting a classroom to assist with supplies to not only start the new year, but also to keep things going well throughout.
"We love when we can give back," said Darla Hunt, Chief Organizational Development Officer for OmniCare365. "These teachers are important individuals who spend a significant amount of time with our children supporting and encouraging them along their journey through school and we want them to know we appreciate this.
"Many people don't realize teachers generally cover their own supplies for the year and that becomes a costly venture. In addition, there are students who come to class without essentials and the teachers have to be prepared for this."
For the 2019-2020 school year, OmniCare365 adopted Kathy Moore, a sixth-grade ELA teacher at Durant Intermediate School. Moore was provided with a gift card for Walmart to help with the most immediate needs and then was encouraged to put together a wish list of supplies so OmniCare365 employees can contribute as well.
Moore said she was thrilled when OmniCare365 reached out to her.
"Darla at OmniCare365 contacted me and said, 'Can we adopt your classroom?' Moore said. "And I said, 'Absolutely!' I had not put anything online requesting from the Amazon lists or anything and I was very fortunate that she contacted me.
"So often our students cannot afford their supplies and I never want a child to feel left out. So by having that nobody will feel left out."
Moore has been building supplies of paper, pencils, red pen, file cards, binders, section dividers, composition notebooks and more.
"At the start of the year, I had parents telling me, 'I really can't get their binder until payday, which is a week from Friday,' Moore said. "And I told them I have plenty. I just tell them to bring what you can and we'll make it work. And the look on their faces – well, I just got goosebumps.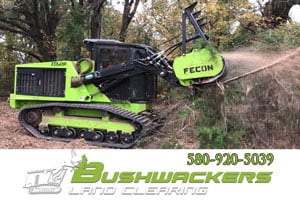 "I know it's expensive. When I had to buy my own kids school supplies, I feel that pain."
Hunt said being involved in giving like this is beneficial for everyone.
"Events and initiatives such as this strengthens the bond we have as a team and also within our community," Hunt said.  "Anyone can get involved and help make an impact everyday; it doesn't always require money.  You can certainly volunteer time to several organizations in Durant or create your own project and engage your friends and family."
And Moore said she definitely wanted to say how appreciative she is to OmniCare365 for all she and her students have received.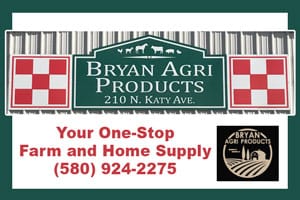 "It means the world to me that they reached out to me and that I didn't go begging.
"I've had their two children in class and there was a personal connection, but I didn't feel the reason they were giving was because I knew them. I felt that it was because of the kindness of their hearts and that they just wanted to give back to the community.
"That just builds that community bond when a company reaches out to schools. And that would be awesome if every company in Durant would just reach out to a classroom, not even the whole school, just a classroom."