Woodrow "Woody" Marris, a proud member of the Choctaw Nation Indian Tribe and resident of Durant, Okla. passed from this life on Oct. 24, 2020 at the age of 72. He was born in Stigler, Okla. to Gilbert Marris and Bessie (Johnson) Marris on July 4, 1948.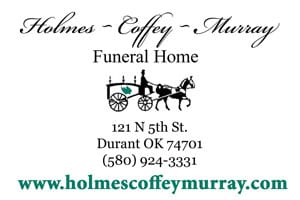 Woody married Vivian Lee Williams on June 19, 1976 in Achille, Okla.
Woody worked at the Choctaw Travel Plaza for 36 years. He loved collecting and listening to music, especially Elvis and the Beatles. He took great pleasure in working on vehicles, riding the back roads, fishing, and talking about the past. Woody cherished his family, especially his grandchildren, and friends and considered them all his greatest earthly blessings.
Mr. Marris is survived by his son, Tim Wesley and wife Heather Snow Wesley of Kemp, Okla.; sister, Fannie Grant of Tulsa, Okla.; brother, Truman Marris of Achille, Okla.; grandchildren: Kaylin White and husband Earnest of Norman, Okla., Payton Boardman and husband Isaac of Poteau, Okla., Deniera Head of Pocola, Okla.: niece, Marcella Grant and nephew, Noble Grant, Jr., both of Tulsa, Okla.; nephews, Michael and Reuben Marris both of Durant, Okla.; niece, Donna Marris Flores of Houston, Texas and also survived by his special grand dog, "Little Bit."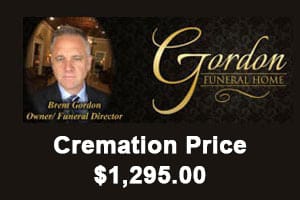 Mr. Marris was preceded in death by his parents, Gilbert and Bessie Marris; wife, Vivian Lee Marris; brothers, Junior Lee Marris and Charley Glen Marris; brother-in-law, Noble Grant; paternal grandparents, Sanderson and Lena Marris; maternal grandparents, Tatum and Marceline Johnson; step-daughters, Vera Ann Wesley and Marianne Head; grandchildren: Jimmy Dee Womack, Shelby Lynn Snow-Wesley, Tanner Snow-Wesley, Kyra Skiles and nephew, Hubert Lee Marris.
A celebration of his life will be at 10 a.m. Friday, Oct. 30 at the Holmes~Coffey~Murray Chapel with Bro. Wayne Bailey officiating. His final resting place will be the Rosewood Cemetery in Achille, Oklahoma.
His pallbearers will be Michael Marris, Reuben Marris, Earnest White, Isaac Boardman, Jimmy Scott, William "Buster" Powell, Ray Mead, and Joe Peters. The honorary pallbearers will be Noble Grant, Jr., Janie Dillard, Larry Robinson, David Parker, and the co-workers from the travel plaza, Cynthia, Daniel, Temple and Christina.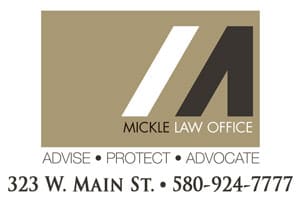 The service will be available to view on our FB page at the time of the service.
Services are under the direction of Holmes~Coffey~Murray Funeral Home in Durant, Okla. www.holmescoffeymurray.com