By Joey McWilliams
DURANT – WoodmenLife members can expect the same service from those who serve them in Durant, but now in a new location.
The Durant office has moved across town from 202 Main St. to 134 N. 12th Ave. (at the southeast corner of the intersection of 12th and Evergreen).
Recruiting coordinator Brandon Armstrong talked about the 10-block relocation.
"We loved our location on Main Street," Armstrong said. "It allowed us to be plugged in to the Main Street activities and things along those lines.
"The first part of this year, new ownership took over that building – great ownership – they were going to honor our staying there, but they too wanted to be able to occupy the building. So they gave us the option that if we wanted to move out, we certainly could, but we did not have to. And so it kind of led me to start looking to see what would be some other functional office spaces for us."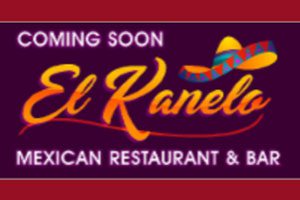 Armstrong said another part that went into the thought process was the accessibility for the membership.
"Main Street was a great location for being noticed, but I felt at times it was more difficult accessibly for our membership to be able to locate and pull in and park. So here at 12th and Evergreen, we have a great location right here on the corner, lots of parking, plenty of spaces for our membership to come in and for us to serve them and take care of them.
"I think it's given us a good opportunity to take care of the great membership we have and to be accessible to them as well."