William Delk of Caddo, Okla., passed away on Tuesday, May 9, 2023 at the age of 76. He was born on January 5, 1947 in Covington, Tenn., to William Melvin and Bertha Warrene (Koonce) Delk.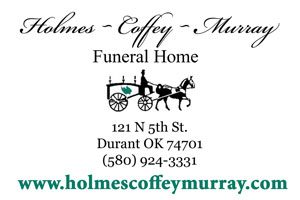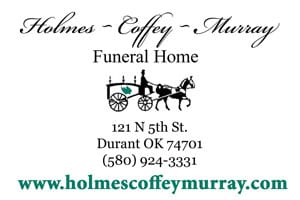 William was a retired millwright welder. He enjoyed playing chess. William was also known as "Papa Smurf". He was a member of the First United Methodist Church in Caddo. He will be missed by all who knew and loved him.
Those left to cherish his memory are his daughter, Melody Delk and her boyfriend Ron of Savanna, Ill.; his son, William Ashley Delk in Portage, Ind.; stepdaughter, Doritia Nichols-Williams and husband Paul of Caddo, Okla., and stepson Allen Ridgell and wife DeAnna of Bartlett, Tenn.; sisters, Bertha Jones and husband Jim of Olive Branch, Miss. and Florence Coker of Covington, Tenn.; brother Bennie Delk of Atoka, Tenn.; grandchildren: Toni Slahetka of Rainier, Ore., Branden Delk of Laporte, Ind., Tommy Delk of Eldersburg, Md., Madison Delk of Portage, Ind., Cherrish Nichols of Stillwater, Okla., and Jackie Nichols of Durant, Okla., Adam Ridgell, Andrew Ridgell and Elizabeth Ridgell all of Memphis, Tenn.; three great-grandchildren: Chyenne Patton, Lois Patton, and Jacqulynn Patton all of Caddo, Okla.
Preceding him in death are his parents, William and Bertha Delk; his wife, Martha Denise Delk; brother, James Delk and grandchildren, Carmen and Dakoyta Nichols.
No local services are planned at this time.
Arrangements under the direction of Holmes-Coffey-Murray Funeral Home located at 121 N. Fifth Ave. in  Durant.
www.holmescoffeymurray.com