Claim Your Oklahoma VA Disability Benefits With Whiting & Bruner!
Navigating the complexities of VA law is something no one should have to go through – luckily, the team at Whiting and Bruner will do it for you. With countless veterans and service members suffering medical malpractice at the hands of the VA, Whiting and Bruner have specialized in making sure you get the benefits you deserve.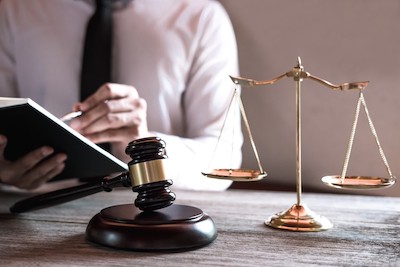 Claim your Oklahoma VA Disability Benefits with Whiting and Bruner, where they treat you like the hero you are and work to conclude your case in a timeline that allows you to heal and move on. You will be represented by an aggressive legal team that is passionate about getting you the benefits and compensation you deserve for protecting our freedoms.
Don't take on the stress of fighting the VA alone, allow Whiting and Bruner to walk you through the process and claim what's rightfully yours.
Whiting and Bruner Cases and Services
Whiting and Bruner understand the VA legal system and the precise steps that need to be taken in medical malpractice cases. They have served clients in many different areas including the following:
General Malpractice
Negligence
Wrongful Death
Misdiagnosis
Failure to Diagnose
Learn More About Whiting and Bruner
If you want to learn more about Whiting and Bruner and the services they offer, stop by one of their offices or give them a call today. They will treat you like family while protecting your rights and fighting for what you deserve.
Whiting and Bruner
(918)-488-8000 (Tulsa)
(405)-525-6671 (OKC)
BeTreatedLikeAHero@WhitingandBruner.com
6440 S Lewis Ave #100 Tulsa, OK 74136
1901 N Classen Blvd., Suite 222 Oklahoma City, OK 73106