OklahomaSports.Net
The Southeast Oklahoma area for the Fellowship of Christian Athletes is again hosting its annual banquet.
It is a fundraiser and more that the organization puts on each year and this year's event will be at the Southeastern Oklahoma State University Ballroom.
Area representative said the banquet is one of the highlights of the ministry.
"We do our best to showcase what's going on and to educate those who maybe don't know exactly what FCA does," Capps said. "From our campus huddles to our community involvement to our camps and to our coaches' ministry, which in the FCA world is known as the Four C's.
"And each year, we highlight and honor students and we have a speaker come in as well. We're really fortunate this year to have J.C. Watts and we're super excited about what he's going to bring."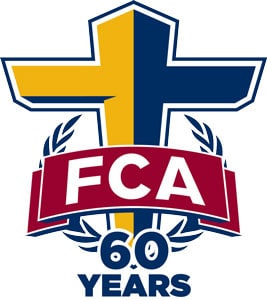 J.C. Watts is a minister, as well as a former Congressman, serving in the U.S. House of Representatives from 1995-2003. But he is most likely most well known in the state of Oklahoma as a football player.
A graduate of Eufaula High School, Watts played quarterback for the University of Oklahoma in the late '70s and was at the helm for OU in Orange Bowl victories to the close the 1979 and 1980 seasons.
He will be the keynote speaker in Durant for the FCA Banquet, speaking about Jesus and more.
Capps said the banquet is also a time to shine the spotlight on some of the area's students who are active in their local FCA groups.
"Each year, we send out nomination forms to those teachers or coaches who are leading the small groups, which in FCA are known as 'huddles.' And if you are nominated by your coach, we do our best to highlight you.
"In the junior high, we have the Rising Star Award for sixth through eighth graders. They're involved more than the average student I'd say. And we have six or seven of those we're going to honor that night.
"Our high school award is known as our All-Stars, which we will do our best to highlight them as well and bring them across the stage and give them an award and let them be recognized for doing ministry on campus."
Capps spoke about the great importance of the banquet, as it is one of the FCA's biggest fundraisers, and a direct opportunity for people to give to the ministry.
"We are funded by, as the FCA calls it, the Home Team – individuals, churches, couples that give monthly to support what we do," Capps said. "That provides for fuel that gets us to these schools, and money that helps us out with the Bibles and the food that we're able to provide at times.
"And obviously the cost of having, now two staffers (Capps is full-time and former Durant High School and Southeastern basketball player Kaylie Ragsdale is part-time) that go and are on the ground floor to get the ministry done.
Capps invited everyone to come out and to find out more about the organization, the students, and what all is going on right now.
"It is something that we have found is always a blessed night."
The 2017 Banquet will be on Tuesday, Feb. 28. For more information, contact Capps at (580) 564-5126 or jcapps@fca.org.