Wanda Faye (Tuttle) Jones, 74 passed away on Monday, April 29, 2019 in Sherman, Texas. She was born in Durant, Okla. on Jan. 21, 1945 as the only child to Lewis A. and Ida (Morgan) Tuttle.
She spent time growing up in Orange, Texas and Brownfield, Texas before the family returned to Durant during her high school years. Wanda graduated from Durant High School in 1963 and shortly thereafter married Troy E. Jones on Aug. 31, 1963.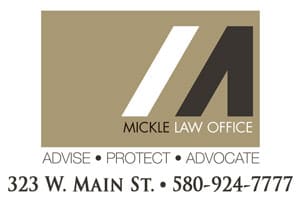 After they married, Troy and Wanda moved to Amarillo, Texas, where they worked and raised their two sons. Wanda earned her Associates degree form Amarillo College and her Bachelors and Masters in Education from West Texas A&M University.
Wanda taught middle school math for many years at Horace Mann Middle School in Amarillo up until her retirement in the early 2000's. Wanda was active in her community and active in the Air Force Association in Amarillo. She had a love of flight from hot air balloons, to jets, to the NASA space program. Two highlights of her career were flying with the Blue Angels and being in the one of the Top 35 finalists for taking a teacher to space. She was proud of her family, her work, and passing on her love for flight to her students.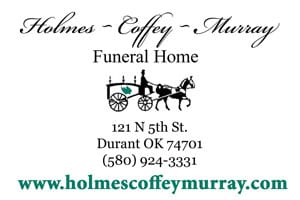 In 2013, Troy and Wanda moved back to Durant to spend their retirement. Wanda enjoyed shopping and spending time with her grandchildren.
Wanda is survived by her husband of 55 years, Troy E. Jones, her sons Mark Alan Jones and wife Kristi of Allen, Texas; David Lewis Jones and wife Shelly of Melissa, Texas; her three grandchildren, Christopher Jones of Allen, Texas, Eliana Jones and Charlee Jones, both from Melissa, Texas.
She is also survived by her Aunt Geneva (Morgan) Loftis Brown and cousin Sally Ann Young both of Yuba, Okla. and cousins Sue Morgan Jensen and Ann Waddell of Oregon.
Wanda is preceded in death by her parents.
Graveside Service will be held on Thursday, May 2, 2019 at 2 p.m. at Highland Cemetery in Durant with Bro. Monty Wood officiating. Family Hour will be May 1, 2019 from 6-8 p.m. at Brown's Funeral Service in Durant, Okla. Condolences can be sent to
www.brownsfuneralservice.com
. Arrangements are under the direction of Brown's Funeral Service in Durant.