Virginia Ann Endebrock was born on September 28, 1936 in Durant, Okla., to Edwin Carroll and Violet (Mackey) Wood. She passed from this life on Tuesday, June 20, 2023 at the age of 86. On August 26, 1972, she married Frank Louis "Bud" Endebrock III in Dahlgren, Va.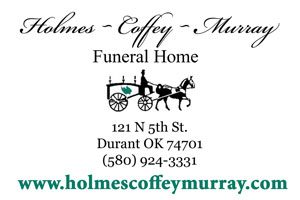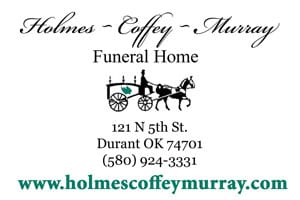 Ann was a retired schoolteacher where she taught music. She graduated from the University of Oklahoma making her a lifelong OU fan. She was a member of the First United Methodist Church Durant. Ann enjoyed spending time with her family and friends. She always enjoyed entertaining, making sure everyone was having a good time. Ann will be missed by all who knew and loved her.
Those left to cherish her memory are her son, Steve Endebrock of West Palm Beach, Fla.; and her two daughters, Teresa Campana and husband Dominick of Albany, N.Y., and Susan Gentry of Durant, Okla. Ann's legacy will live on with her grandchildren: Garrett and Camryn Gentry of Fayetteville, Ark., and Kendra, Evan and Ethan Campana of Albany, N.Y.
Preceding her in death are her parents, Edwin and Violet Wood, and her husband, Frank L. "Bud" Endebrock III.
Her funeral was held on Friday, June 23, 2023 at the First United Methodist Church Durant with Reverend Allen Carson officiating.
Services are under the direction of Holmes-Coffey-Murray Funeral Home, 121 N. Fifth Ave. in Durant.
www.holmescoffeymurray.com