Vince Elix Long was born on August 7, 1971, in Durant, Okla., to William and Beverly Sue (Elix). Vince passed away on April 26, 2023, in Durant at the age of 51.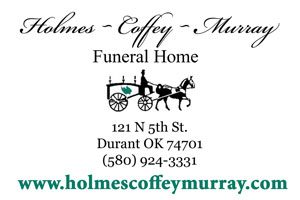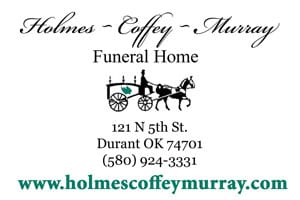 Vince graduated from Durant High School and worked as a nurse's aide for most of his life He was a member of Grace Indian Baptist Church, and he enjoyed football, basketball, baseball, and going to the movies. His favorite teams were the Dallas Cowboys and Oklahoma Sooners. He also collected Star Wars and Superheroes memorabilia and Team Jerseys.
Vince was preceded in death by his parents, William (Bill) Long and Beverly Sue Ghadianloo; grandparents, Madeline and Clayburn Elix and Newman and Hettie Long; siblings, Leigh Suzette Long, Todd Vance Long, and twin brother, Vance Newman Long (osi) and cousin, Derek Reeder.
Vince is survived by aunts, Liz Reeder of Hammon, Okla. Gwenn Eix of Durant, Okla., Laura Elix of Durant, Okla., and Tracey Elix of Durant, Okla.; step dad, Masoud (Mike) Ghadianloo of Durant, Okla.; uncle, Wayne Dewitt of Bennington, Okla.; nephew, Eli Long of Bonham, Texas; cousins, Sonya Orange and husband Victor of Hammon, Okla., Sherran Glinn, Christy Arkansas, Perrin Deal, Michael Arkansas, Courtney Reeder Newman, Matt Reeder, Marshall Williamson, and Silas Miles; special cousins, Kathy Steve and Nancy Taylor and numerous extended family and many friends.
Funeral services will be held at 10 a.m. on Wednesday, May 3, 2023, at Brown's Funeral Service Chapel. Jeremy Scott, Johnny Tonihka, and Beau Tiger will officiate. Interment will follow in Ravia Cemetery with Kevin Terrill, Monty Taylor, Keith Coley, Bear Tonihka, Jeremy Scott, and Johnny Tonihka serving as pallbearers. Honorary pallbearers will be Stephen Battice, Wayne DeWitt, and Mike Ghadianloo.
Arrangements are under the direction of Brown's Durant Funeral and Cremation Service.