Tyler Wade Hamilton, 30, passed away on July 11, 2023. He was born on November 24, 1992, in Durant, Okla., to Jeff Hamilton and Lisa Martin. Tyler grew up attending and graduated from Durant Public School.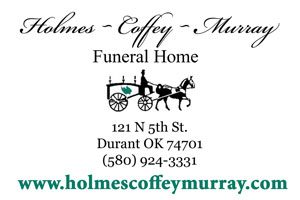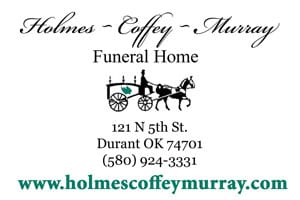 Tyler is preceded in death by his grandparents Linda Brown, Ray Hamilton, Pauline Alford, Mack Alford, and Ernest Martin and aunt Belinda Martin.
Surviving family members are his dad Jeff Hamilton of Durant; mom Lisa Hamilton of Bonham, Texas; the love of his life Jaclyn Booker; brothers: Trevor White of Sherman, Seth White of Durant, and Shawn Perkins of Oklahoma City; his aunts and uncles: James and Joy (Aunt Dordy) of Durant, Tammy Taylor of Durant, Tony Hamilton of Durant, Toni Shrum (Tish) of Bonham, Texas; grandmother Toni Clements of Bonham, Texas; sisters Krystal and husband Blake Bell of Durant, Kimberly Kelly of Durant; special niece and nephew who bossed his around, Aubrie and Benson and numerous nieces and nephews, extended family, and friends.
Funeral services will be held on Saturday, July 22, 2023, at Brown's Funeral Service Chapel. Don Fentem will officiate.
The family will receive friends at the Funeral Home on Thursday from 6-8 p.m. Honorary pallbearers will be Dylan, Corey, Joey, Zach, Seth, Garrett, and Ryan.
Arrangements under the direction of Brown's Funeral Home.