Tulsa Mosquito Control Offers Tulsa's Top Flea and Tick Control
Fleas and ticks may be small, but they can cause big problems for your family and your pets. Not only are these blood-sucking pests a nuisance, but they can also transmit dangerous diseases.
They can also quickly hitchhike into your home on you or your pets and set up shop, laying eggs and reproducing at an alarming rate. In just a few short weeks, you could be dealing with a full-blown flea or tick infestation.
When it comes to keeping fleas and ticks out of your yard and home, there is no better company to trust than Tulsa Mosquito Control.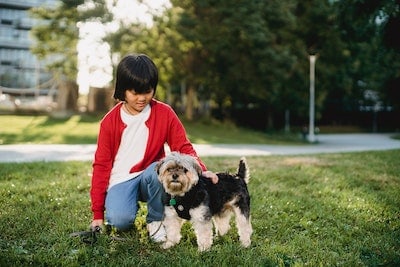 We'll treat your indoor and outdoor spaces for these pests — whether you already have a problem or want to prevent one from happening in the first place.
We'll provide this service as a standalone, or we can include it as an add-on to any of our other pest control services so that you can keep your home free of all types of pests all year long.
For flea and tick control in Tulsa that you can count on, call Tulsa Mosquito Control today!
Areas of Focus
In addition to Tulsa flea and tick control, Tulsa Mosquito Control offers a variety of pest control services.
General pest control
Quarterly pest control
Residential misting system
Mosquito barrier spray
Termite control with Sentricon installation
Flea and tick treatment
Fly and gnat control
Spider control
Small animal removal
Learn More About Tulsa Mosquito Control
Tulsa Mosquito Control
P.O. Box 700628
Tulsa, OK 74170
(918) 960-0777