Bio-One Tulsa is Tulsa's Best Disinfecting Cleaners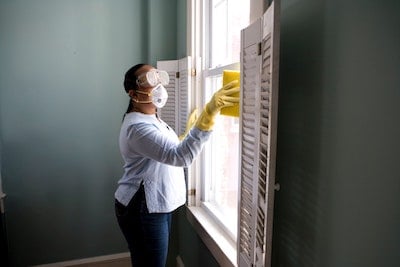 COVID-19 has changed the world and how we do interaction as we know it. From now on, effective disinfecting will be an essential part of our lives. Bio-One Tulsa provides professional Tulsa disinfecting cleaning for residential and commercial properties. When you hire Bio-One Tulsa, you can have peace of mind that your space will be sanitized skillfully and efficiently.
Bio-One Tulsa is owned and operated by Ralph and Candy Trenary. Besides disinfecting services, Bio-One primarily provides waste removal services. They have a team of professionally trained and certified cleaners and technicians who can properly dispose of waste and hazardous materials. Bio-One Tulsa is also licensed and insured to operate as hazardous removers in Oklahoma.
Areas of Focus
Bio-One Tulsa serves many different industries when it comes to disinfecting cleaning. From commercial businesses and residential homes to education institutions and emergency vehicle decontamination, Bio-One Tulsa does it all. Besides disinfecting and decontamination, Bio-One Tulsa is skilled in many other areas of hazard removal. Here is a list of their services:
Disinfecting Cleaning
Blood Removal
Suicide & Homicide Cleanup
Hoarding Cleanup
Undiscovered Death Cleanup
Biohazard Removal
Emergency Vehicle Decontamination
Rodent Droppings Cleanup
Sewage and Odor Removal
Feces & Urine Cleanup
Mold Remediation
Tear Gas Cleanup
Homeless Encampment Cleanup
Biohazards and deadly germs can pose a health risk to you, your family, and your employees. Effective disinfecting will remove these hazards and properly dispose of them so they can no longer be a threat to you and your loved ones. To learn more about Bio-One Tulsa and what they do, contact them today.
Business Information
Bio-One Tulsa
2608 W. Kenosha, Suite 502 Broken Arrow, OK 74012