Sponsor | Travis Chiropractic
Travis Chiropractic, located in the city of Tulsa, is a company that works hard to provide their patients with chiropractic treatments for back pain, joint pain, neck pain, injuries, and sports-related injuries.
With years of experience, there is little that this practice hasn't seen when it comes to helping treat injuries or chronic pain.
Travis Chiropractic is the best Tulsa Chiropractor because they want to help as many sick and suffering people as they possibly can. This company strives around the clock to figure out what each of their patients requires in order to live their everyday lives as healthy as possible.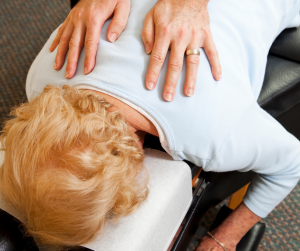 Regardless of what age or season of life their patients are in, anyone can benefit from individualized chiropractic care.
Areas Of Focus
To help provide the best assistance they can to their clients, Travis Chiropractic is pleased to be able to offer many different kinds of treatment for your individual Bixby chiropractor needs. Treatment options that include:
Chiropractic Care For Arm Pain
Athletic Taping
Chiropractic Care For Back Pain
Chiropractic Care For Chronic Conditions
Chiropractic Care For Headaches
Chiropractic Care For Joint Pain
Chiropractic Care For Leg Pain
Chiropractic Care For Neck Pain
Chiropractic Care For Shoulder Pain
Physiotherapy
Spinal & Muscular Rehabilitation
Chiropractic Care For Sport Injuries
If you are tired of having to cope with the side effects of chronic pain, an old injury, or an accident, this is a practice that is ready to help you find a solution.
Contact Travis Chiropractic today to set up your first appointment!
Contact Information
Travis Chiropractic
10135 S Delaware Ave Tulsa, OK 74137
918-224-2225
Tulsa Chiropractor | Dr. Heath Travis | Tulsa Chiropractic Care