Tommy Glen Stephens, a loving husband, father, grandpa, and brother passed away too soon at his home in Durant, Okla. on Sunday, Jan. 27, 2019 at the age of 51. Tommy was born to Luther Austeen Stephens Sr. and Ruby Lee (St. Clair) Stephens on Aug. 21, 1967 in Ft. Worth, Texas. Tommy married his beloved Donna Stephens on May 5, 2013 in Calera, Okla.
Tommy was a preacher, he loved to share the Word for others, and attending worship services. He enjoyed working with his hands on cars, and the quiet solitude of fishing. Tommy loved doing burnouts in cars. He loved spending time with is family, especially with his cherished grandbabies.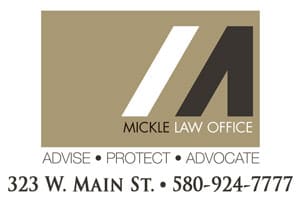 Tommy is survived by his wife, Donna Stephens of the home; sons: Tommy and wife Dairianna Stephens of Durant, Okla., and Shawn Stephens of Durant, Oklahoma; daughters: Leslie and husband Earnest Brown of Durant, Okla., and Ashley and husband Stephen Webb of Bennington, Okla,; sisters: Jenny Shannon of Durant, Okla., Tammy and husband Paul Owen of Trenton, Texas, Maryann and husband Glenn Cochran, Linda and husband George Capes of Durant, Okla., and Patsy and Willie Stewart of Alvarado, Texas; brothers, Anthony and wife Melody Stephens of Durant, Okla., and Luther Stephens of Durant, Okla.; eight grandchildren, and he is also survived by the mother of their children Shari Stephens of Durant, Okla. and numerous nieces and nephews.
Tommy is preceded in death by his: mother, Ruby Britt; father, Red Stephens; granddaughter, Alayna Braelyn; sister, Helen Arnold; and nephews, Nick Arnold and Randall Shepeard.
Family hour for Tommy will be from 7-8 p.m. Thursday, Jan. 31, 2019 at Holmes~Coffey~Murray Funeral Home in Durant. A celebration of his life will be at the Compassion Outreach in Calera, Okla. at 10 a.m. Friday Feb. 1, 2019 with Bro. David Ervin officiating.
Burial will follow at Condon Grove Cemetery in Milburn, Okla. with Samuel Gisneros, Johnathan Anguiano, Johnny Manner, Joseph Hankins, and Stephen Webb serving as pallbearers, along with Tommy Stephens, Shawn Stephens, and Earnest Brown serving as honorary pallbearers.
Services are under the direction of Holmes~Coffey~Murray Funeral Home in Durant.