Tommy D. Bishop of Durant, Okla., passed from this life on Monday, April 24, 2023 at the age of 77. He was born in Durant on January 14, 1946 to Derrell Bishop and Aileen (Murphree) Bishop.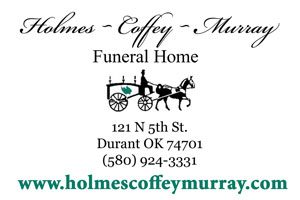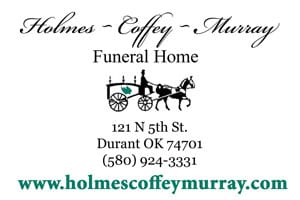 Tommy worked as a warehouseman for Johnson & Johnson before his retirement. After retiring he loved to watch westerns, especially Roy Rogers, and game shows. Tommy loved sampling his wife's cooking and was known to make his own batch of chili on occasion. He was a relaxed soul who loved his coffee and enjoyed whistling his favorite tunes every morning. He enjoyed watching television shows with his cat, Licorice too. He would delight everyone with his sense of humor. Tommy will be missed by all who knew and loved him. Tommy served as a deacon for many years at Seventh and Beech Church of Christ. He loved the fellowship and his church family.
Those left to cherish Tommy's memory are his daughter, Andrea Johnson of Mead, Okla.; his siblings: brother, Steve Bishop and wife Miriam; sister, Janet Corley and husband Jim; and brother-in-law, JD Culbreath; grandchildren: Ryan Johnson and wife Aleisha, Daniel Johnson, Alissa Marsch and husband Joshua, Nikki Albright and husband Tim, Ashley Pardue and husband Daniel, Jordan Bishop, and Justin Bishop; great-grandchildren: Katie Albright, Leah Jan Albright, Harper Albright, Whitney Albright, Landon Albright, Luke Pardue, Landry Pardue, and Zoey Bishop; as well as numerous nieces and nephews.
He is preceded in death by his parents, Derrell Bishop and Aileen Bishop; his sister, Donna Culbreath; his wife, Billie Jan Bates Bishop; son, Tommy Bishop; and son-in-law, Kenneth Johnson.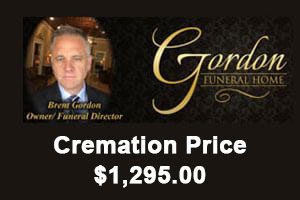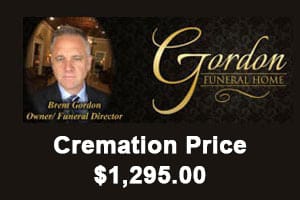 Family hour of visitation will be held from 6-8 p.m. on Thursday, April 27, 2023 at Holmes-Coffey-Murray Funeral Home.
His funeral will be at 2 p.m. on Friday, April 28, 2023 at the Holmes-Coffey-Murray Funeral Home Chapel with Brother Layne Heitz officiating. Tommy will be laid to rest at Highland Cemetery following his funeral service.
Those serving as pallbearers are Ryan Johnson, Daniel Johnson, Joshua Marsch, Justin Bishop, Daniel Pardue, and Jordan Bishop. Tim Albright will serve as an honorary pallbearer.
Services are under the direction of Holmes-Coffey-Murray Funeral Home, 121 N. Fifth Ave. in Durant.
www.holmescoffeymurray.com