Thelma Myrick Slakey, 92, passed from this life into Heaven exchanging her earthly body for a new heavenly one. She was born on Saturday, Sept. 17, 1927 in Stroud, Okla. to Mack and Bertha Corbett. She was the third of seven children.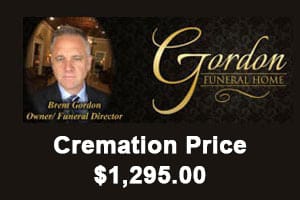 She married Lawrence Howard Myrick after WWII in December 1945. They spent their married life in southern California and in Oklahoma. They had three children: Sherry Gail, Phyllis Janett and Howard Randell.
She had many God-given talents and abilities of which she shared with her family and friends. She was a homemaker and loved the job. Family was very important to her and if there was a family get-together, she was there. She loved gardening, canning and sharing her produce with others. Her yard was always the one that stood out on the block.
She was a Christian and lived her life in a way that showed God's love to others. She always attended church, loved God's word and was always a part of a Bible Study and prayer group. She was a prayer warrior who impacted many by those prayers. She shared her faith and God's love at every opportunity.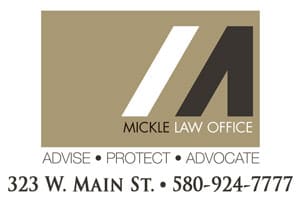 She was preceded in death by her parents, three sisters, two brothers, husband Howard Myrick and son Randy Myrick.
She is survived by her husband, Coy Slakey; sister, Geraldine Cordell; daughters: Sherry Rogers, Phyllis Boyle and husband Steve; six grandchildren; 10 great grandchildren and many nieces and nephews.
She was a Proverbs 31 woman.
Proverbs 31:8 – Her children stand and bless her. Charm is deceptive, beauty doesn't last, but a woman who fears the Lord will be greatly praised.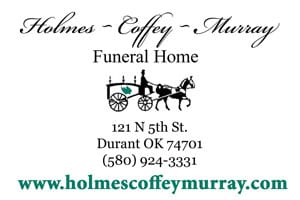 Arrangements are under the direction of Gordon Funeral Home, 221 N. Third Ave. in Durant.
Phone: (580) 916-9090
www.gordonfh.com.