The Business Acceleration Team Offers Tulsa Business Coach Services
The business world is as competitive and complex as it has ever been, and businesses are looking for ways to stay ahead. When it comes to finding clarity and direction, the Business Acceleration Team is your go-to business coach in Tulsa. They offer a variety of services that can help you build and grow your business, no matter what stage it's in.
Their experienced team utilizes the proven ActionCOACH systems to help your business reach its maximum potential. You can benefit from their one-on-one coaching sessions, group seminars, and even workshops that are tailored to your individual needs. They will work with you to create a plan of action for success in reaching your goals.
The Business Acceleration Team is committed to helping businesses and entrepreneurs excel and thrive by providing the best Tulsa business coach services. Don't wait to get the help your business needs. Take advantage of their services today and get the boost you need to succeed!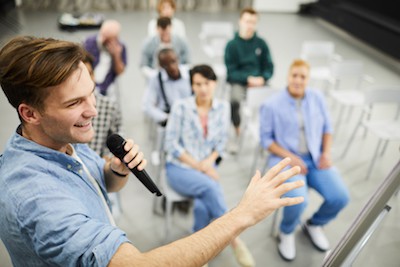 Areas Of Focus
As the premier Tulsa business coach, the Business Acceleration Team focuses on a wide range of areas that can be beneficial to any business however, they specialize in:
• Leadership Development
• Strategic Planning & Goal Setting
• Business Improvement Strategies
• Sales Training & Processes
• Financial Analysis & Review
• Human Resource Management
• Branding & Marketing
• Business & Industry Trends
The Business Acceleration Team also provides a variety of other services such as 1-1 coaching, seminars, and team training. No matter what your business needs, the experts at the Business Acceleration Team can help you reach your goals. Your search for the best Tulsa business coach is over, call The Business Acceleration Team today!
Learn More About The Business Acceleration Team
The Business Acceleration Team
755 W New Orleans St.
Broken Arrow, OK 74011
(918) 223-3442
www.thebusinessaccelerationteam.com
Monday-Friday: 8am-5pm
Saturday-Sunday: Closed