By Joey McWilliams
BOKCHITO – After a successful first run last year, Texoma Mud Park will be hosting the Haunted Forest in 2017.
The walk-through trail is just part of the all the activity happening on site the final weekend of October northeast of Bokchito.
Angie Sullivan, who handles the promotions for the park, said there will be events for both day and night.
"The Haunted Forest Festival has two aspects to it," Sullivan said. "We still do the ATV riding and we have a big truck bounty hole during the day and drag races with cash payout. And we'll have vendors set up.
"And then there will be live music at night. And during that time we have it where you can come in and go just to the haunted forest, which is a walk-through trail."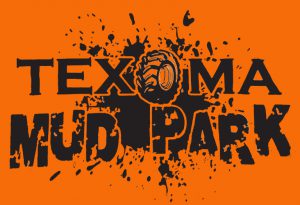 Sullivan said the trail is about a 10-minute walk to cover it and there is parking close to it. Those who want to come for just the trail can do so without having to buy an entrance to the park.
But for those who are coming to do some riding, that is available as well with the trails provided on the property of around 100 acres. Sullivan said there is a creek that runs through, which is a favorite to ride, and the bounty hole will be going again.
"(The bounty hole) is mostly for big trucks," Sullivan said. "It's basically a big long stretch of mud that nobody is supposed to make it from one end to the other. We've only had one person ever make it all the way through.
"Sometimes people will do it just for fun, but we mix the mud up really well and whoever makes it the farthest or through it the fastest gets the cash prize, which is usually at least $500. So that's a very popular event. People love to watch it."
Sullivan said the park starts the Haunted Forest at dark, or around 7 p.m. And riding goes on day and night.
"We have 30 campsites with water and electric hookups. If people want to camp, they need to call soon because we do reserve those ahead of time and they book up quickly.
"But we do have other camping options, if you want to camp without water and electric. We have that available as well. And we do offer hot showers. We have five hot showers available and restrooms."
The Haunted Forest will be Friday, Oct. 27 through Sunday, Oct. 29.
Daily rates for the park are $20 and a weekend pass is $30. A ticket for the Haunted Forest only is $10, but a purchase of a weekend pass includes a ticket for the Haunted Forest, too. Camping nightly is $25.
For more information about this, contact Texoma Mud Park at (580) 775-4926.