Texas Rangers' outfielder and World Series Champion Evan Carter is scheduled to make an appearance at The League on Sunday, Nov. 19.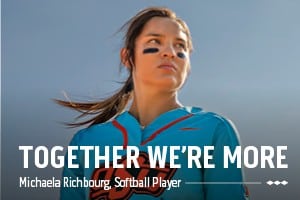 Carter was selected in the second round of the 2020 Major League Baseball draft and made his MLB debut in September 2023 with the Rangers. He played a pivotal role in the Rangers' historic journey to their first-ever World Series title and became the youngest player to reach base nine or more times in his first three postseason games and set the record for the most doubles in a single postseason with nine.
There will be a limited number of signed memorabilia available. Due to time limitations, Carter will not be able to sign autographs during this special appearance, but fans will be able to take their photo with the rookie player.
The appearance is scheduled to begin at 3:30 p.m.