Terri Lynn Taylor of Sherman, Texas passed away Sunday, Jan. 27, 2019 in Denison, Texas at the age of 49. She was born on July 14, 1969 to Nancy (Taylor) Wallace.
Terri grew up and resided in Sherman but spent a lot of her time in Durant. She graduated from Sherman High School and furthered her education at Grayson County Community College. She was employed as a factory worker for Tyson Foods and Oscar Meyer. Terri was baptized at Grace Indian Baptist Church. In her spare time, she enjoyed going to the casino, cooking, and spending time with her friends and family.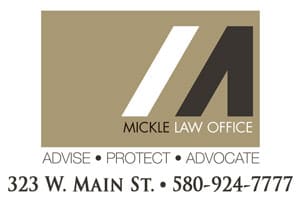 Preceding her in death are her sister, Robin Wallace; grandparents, Amos Taylor Sr. and Agnes Taylor; uncles, Gene Taylor, Harold Taylor, Amos Taylor Jr, Don Tubbee and cousin. Mindy Brock.
Loved ones left to cherish Terri's memory include her parents, Nancy and Lonzo Wallace; two sons, Max Alexander of Sherman, Texas and Rylee Martinez of Lawrence, Kan.; stepsister, Ginger Wallace of Oklahoma City, Okla.; aunts, Barbara Morgan of Red Oak, Okla. and Edna Taylor of Calera, Okla.; uncles, Jerry Taylor and wife Margaret of San Juan, N.M., Johnny Taylor and wife Mildred of Tishomingo, Okla., Randy Taylor and wife Marilyn of Durant, Okla. and Daryl Taylor and wife Sherri of Zuni, N.M.; her second family and best friend, Sara Nobles along with many other cousins, extended family members and dear friends.
In lieu of flowers, please make donations to The Cancer Foundation.
A celebration of Terri's life will be held 1 pm. Wednesday, Jan. 30, 2019 at Brown's Funeral Service Chapel in Durant with Pastor Wayne Bailey officiating. A visitation will be held prior to the service from 11 a.m. – 1 p.m. Wednesday.
Honorary pallbearers will be Rich Taylor, Rainbird Taylor, Kelly Taylor, Craig Taylor, Duran Taylor, Christopher Morgan, Lance Taylor and Monty Taylor.