Tamatha "Tami" Ellen Miller, 55 of Coleman, Okla., passed away on Saturday, November 18, 2023, in Oklahoma City, Okla. Tami was born on August 1, 1968, in Norman, Okla., to Ralph William Cook and Barbara Ann (Ward) Cook.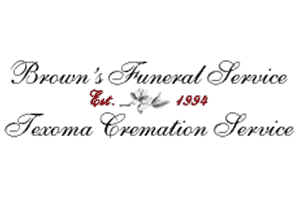 She graduated from Noble High School and lived in Norman where she worked as a dog groomer. Tami met Rick Miller and they were married on Friday, September 4, 1992, in Noble, Okla. They moved to Coleman and raised three children together. Tami worked at Choctaw Nation for 20 years where she made lifelong friends and was a member of the Hopewell Baptist Church. She loved her family and spoiled them with her love.
Her Grandbabies were her whole world. Tami always had a smile on her face but the smile she wore while holding and playing with her grandbabies was always the biggest and brightest. She loved spending time with her family and her favorite time of year was the holidays. Christmas was her favorite because it gave her one more reason to buy her grandkids gifts. One of her greatest pleasures was going on drives in the country with her husband. They also enjoyed old western movies in the evenings together. Tami loved beautiful flowers, sunsets, and all of God's beautiful creations. She was her kid's biggest supporter and number one fan.
She is preceded in death by her grandparents, Bill and Nan Ward and Alton and Dorothy Cook; uncle, Peter Ward; and father-in-law, Travis Miller.
Tami is survived by her loving husband, Rick Miller of the home; two sons, Breyden Miller of Coleman, and Cash Miller and wife Brooke of Milburn; one daughter, Kassidy Miller of Coleman; her parents, Bill and Barbara Cook of Norman; two sisters, Stephanie Teague and husband Kelly of Wanette, Okla., Linda Fingar and husband Tim of Manlius, N.Y.; two brothers, William "Billy" Cook of Norman, Okla., and Steve Crolick and wife Maureen of Bedford, N.Y.; sister-in-law, Tina Eldridge and husband Darrell of Coleman, Okla.; mother-in-law, Linda Miller of Coleman, Okla., and her three beautiful grandbabies: Maddie Miller, Levi Miller, and Tylen Miller.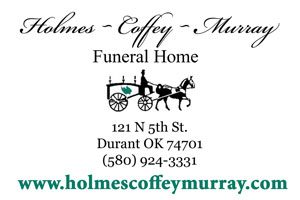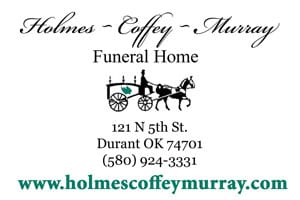 Funeral Services will be held at 2 p.m. on Tuesday, November 21, 2023, at Brown's Funeral Service Chapel with Brother Randy Tadlock and Earl White officiating.
Interment will follow at Coleman Cemetery with Travis Loudermilk, Wesley Eldridge, Blake Wilson, Jacob Allred, Emery Bagby, and Tanner Teague serving as pallbearers. Honorary pallbearers will be Trevor Teague, Darrell Eldridge, Mike Fryer, Kelly Teague, and Bob Culley.
Arrangements under the direction of Brown's Funeral Service.