Dorla "Sue" Watkins was born on October 27, 1928, in Bokchito, Okla., to Clarence William Tadlock and Jimmie Nadine Tadlock. She passed away on January 5, 2023. Sue married the love of her life Joseph David Watkins on February 19, 1950, in Dallas, Texas.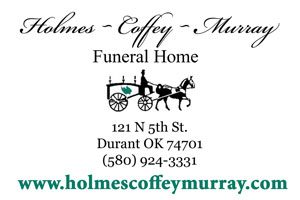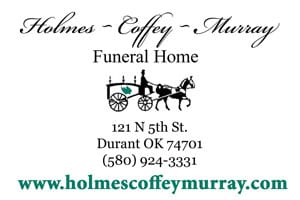 She was a loving wife and mother. She was a Christian woman and a member of the Methodist church. Sue worked as a real estate agent and was a member of the National Realtors Association. She enjoyed camping, bluegrass festivals, and working cross word puzzles.
She is preceded in death by her husband, Joseph David Watkins; parents, Clarence and Jimmie Tadlock; and sisters, Joyce Thorton and Mona B. Andrews.
Left to cherish her memories are her son, Jody Watkins and wife Carolyn of Garland, Texas; daughter, Karen Bednarik of Durant, Okla.; grandchildren, Brent Bednarik of Fort Worth, Texas, Haley Watkins of Dallas, Texas and Adam Watkins and wife Mai Ahn of Stow, Mass.
Graveside services will be held Monday at 2 p.m. at Bokchito cemetery in Bokchito, Okla. Family members will officiate. Serving as pallbearers are Brent Bednarik, Adam Watkins, Terry Matthews, Clay Andrews, Mark Andrews, Jarren Andrews and Honorary Jody Watkins.
Services are under the direction of Brown's Funeral Service of Durant.