Sue Markham, a resident of Colbert, Okla., joined her beloved Savior on Nov. 26, 2020 at the age of 72. She was born in Oklahoma City, Okla. to Emuel Leroy Barkley and Betty Jean (Scherer) Barkley on June 1, 1948.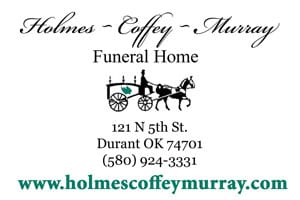 Sue married her beloved husband William Hugh Markham on July 8, 1966 at the Calera High School in Calera, Okla. Sue's caring heart led her into nursing so she could help others heal, she was employed at the Antlers Hospital for about 10 years. Sue was very proud of the fact that she had earned her nursing degree.
She enjoyed making quilts by hand producing many beautiful quilts in her lifetime. Sue was very involved with children church and the shoe box ministry at her home church the Colbert Baptist Church.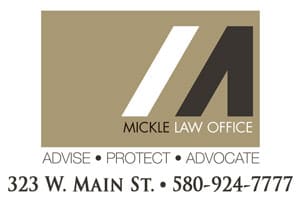 Mrs. Markham was preceded in death by her parents, E. L. and Betty Barkley, and brother, Ronald Barkley, Sr.
Mrs. Markham is survived by her husband, Bill Markham of the home; son, Chris Markham and wife Renee of Ft. Worth, Texas; daughter, Melissa Markham of Colbert, Okla.; grandchildren: Aaron, Austin, and Ally Markham all of Calera, Okla.; brothers: John Allen Barkley of Arpelar, Okla., David Barkley and wife Joyce of Calera, Okla., Jimmy Barkley and wife Bonnie of Achille, Okla., Michael Barkley of Bonham, Texas; sisters: Linda Smith of Calera, Okla., Judy Gatlin and husband Roger of Calera, Okla., Martha Daniel and husband Phil of McKinney, Texas, and Patricia Gregston and husband Bob of Talala, Okla.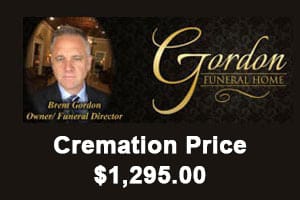 Family hour will be from 7-8 p.m. on Monday, Nov. 30 at the Holmes~Coffey~Murray Funeral Home in Durant, Okla. A graveside service will be held at her final resting place the Rosehill Cemetery in Calera, Oklahoma with Rev. Steven Alexander officiating. Her honorary pallbearers will be her beloved grandchildren.
Services are under the direction of Holmes~Coffey~Murray Funeral Home in Durant, Okla. www.holmescoffeymurray.com