By Joey McWilliams
DURANT – The Southeastern volleyball team ended the 2016 campaign well, winning seven of its last nine games and earning its first-ever appearance in the Great American Conference tournament championship match.
The Storm would like to build on the late-season success from last year. And coach Brianna Barry said she believes they can do just that, but that there will be a lot of 'new' to begin the year.
"We have seven new girls joining our team and we have a new graduate assistant," Barry said. "So this preseason is going to be pivotal for our team because the new girls are going to come in, hopefully hungry and wanting to compete and ready to push the other girls. But they're going to have to come in and learn our system and pick up where we left off.
"We had a good year last year, ending in the GAC Tournament like we did, and were able to kind of surprise a bunch of people in our conference, which was a lot of fun."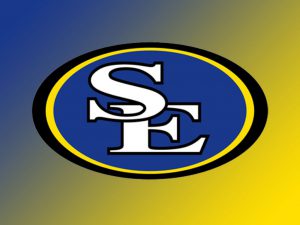 Barry said expectations would be a little higher for the Storm in 2017.
"We have the capability and the core of our team is coming back and I think they're going to mesh so well with our freshmen and our incoming transfer that we have joining us this year that we're definitely going to be able to push some people in conference this year and it's going to be very exciting."
Barry said there was strong talent coming in from Texas this season, including junior college transfer, Hallie Smith, from Vernon College.
"The girls we were able to recruit have the same mindset as the girls we have here in the program and Hallie is going to be able to take over Julia's role in the middle. She's older, a junior, and will be able to come right in with Ari (Baker) and be able to compete for that position. The girls are definitely excited and ready to get back for practice."
Along with the new are those who return to the squad like senior Alissa Benson, from Edmond, who Barry called the 'quarterback' of the team since she has been with the program.
"As a senior, she's ready to push the team to the ultimate limit," Barry said. "She's been such an amazing leader for us and the program here at Southeastern and she's ready to end her senior year on a high note.
"And Ari grew so much this past spring because she was the only middle that we had. So she really had to work and she learned a lot about herself, mentally, physically and emotionally. And I think that's going to be able to carry over into the season, now that she is an upperclassman.
"Joining her with Abby, with Erika, with Kristi, you know those players that are now juniors – the core of our team – that they are going to be able to propel our program even higher."
Southeastern opens the 2017 schedule once again hosting the South Central Classic. The festival takes place Friday, Sept. 1, and Saturday, Sept. 2.
2017 Roster
1 – Caitlin Cosby – L/DS
2 – Alissa Benson – S
3 – Hallie Smith – MB
4 – Arianna Baker – MB
5 – Kristi Carter – L/DS
6 – Grace Shehadeh – L/DS
7 – Taylor Robinson – OH
9 – Abby Jameson – RS
10 – Sophia Luna – OH
13 – Caroline Griffith – MB
14 – Bayley Cook – S
15 – Hannah Grant – RS
16 – Jodi Dixon – S
17 – Erika Costain – OH
18 – Jaclyn Menner – OH