SE Athletics 
Matt Thomas, Sports Information Director
MARYVILLE, Mo. – No. 7 seed Southeastern saw its postseason run come to an end on Sunday night with a 92-83 loss to sixth-seeded Missouri Southern State in the semifinals of the NCAA Division II Central Regional in Maryville, Mo.
The Savage Storm wrap up the 2018-19 season with a 23-8 record, winning 14 of its last 17 games, and posts the most wins in a season since the 2006-07 team which went 27-5.
"We quit moving the ball," said head coach Kelly Green. "In the first half we really got into a flow, but in the second half we were forcing things and we couldn't get by them. And when we did we couldn't hit anything.  We may have gotten a little tired. It was an emotional game the other night and an emotional game tonight."
"How many times in the second half," he continued, "Did you see us shooting over an outstretched hand and that's just not what we do.  We move the ball with the extra pass and we get open looks."
"We've said this all year," Green added talking about his seniors and the team, "We've got really good guys. We've got guys that represent the city of Durant and Southeastern in a first-class manner.  If you didn't get a chance to come out and see this team you missed something special."
Kevin Buckingham paced SE with another massive outing, putting up 33 points on 13-of-21 shooting and was just short of a double-double with eight rebounds.
Adam Dworsky hit double-figures again with 12 points, while Kellen Manek added 11 points with a team-best three three pointers.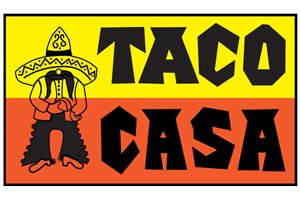 Kayo Goncalves added nine points off the bench and Jett Jobe chipped in eight points with DJ Henderson putting up seven.
Southeastern finished the night shooting 46.2 percent from the field, but dipped in the second half, hitting 31.3 percent form the field and were even colder form beyond the arc hitting just 2-of-17 from three-point range.
Jobe dished out six assists to lead all players in the game, while Dworsky and Buckingham added four apiece and the team finished with 16.
Buckingham's eight rebounds led the Storm while Manek hauled in seven, but SE had a tough time on the glass as MSSU held a 44-to-30 edge on the glass, holding a 22-14 edge on second-chance points.
Buckingham hit threes from each corner on the team's first two possessions and he would go on to score the first 12 points of the game for the Storm who would follow his 12-straight points with a 9-0 run capped by a Manek three to take a 21-12 lead at the 13:07 mark.
MSSU would close the gap to four points, but another Manek three would kick off a 10-0 run which opened up a 31-17 lead on a Henderson free throw with 9:53 to go in the first half.
The Lions would chip away, cutting the Storm lead to seven points three times before a 10-3 run inside the final five minutes would push the lead back to 14 points at 50-36 on a Goncalves three with 2:05 to go in the half.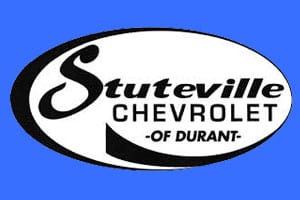 SE would go on to take a 52-40 lead to the half.
The Storm had answers early and maintained a double-figure lead through the first five minutes before an 11-1 MSSU run closed the gap to 63-61 with 11:27 to go.
The Lions would eventually take their first lead of the game at the 7:45 mark, but a Jobe three-point play would answer and regain the advantage at 72-70 with 7:25 to play.
However, MSSU would answer with a 12-2 run to take an 82-74 lead with 3:48 to go.
Jobe would connect on a three at the 2:47 mark, but the Storm would go cold, finishing the game 0-of-7 from the field as the teams traded free throws over the final minute to fashion the final score of 92-83.