SE Athletics
Matt Thomas, Sports Information Director
MONTICELLO, Ark. – Southeastern scored the first 21 points of the rain-soaked contest and held on for a 21-7 victory over Arkansas-Monticello on Saturday afternoon in Monticello, Ark.
The win gets the Savage Storm back in the win column and evens the record at 2-2 overall and in Great American Conference play with SE returning home on Sept. 29 to host Northwestern Oklahoma State at 2 p.m. on Paul Laird Field.
"Football games in general are hard to win," said head coach Bo Atterberry. "After traveling six hours and with a rain delay, we made some errors I'd like to clean up, but you have to enjoy the victory. Hats off to Monticello, and to our guys for grinding out a win in this weather."
The Southeastern defense was stifling, holding the Boll Weevils to 195 total yards of offense while forcing a pair of turnovers.
Conner Swope led the way with nine stops and a pass breakup, while Troy Parker was right behind with seven.
Jonathan Torres, Jared Bell and Jacob Harper each recorded sacks, while Torres finished with 2.5 tackles for loss.
Seu Luafatasaga recorded a pick and returned it 18 yards, while Daquawn Brown forced a fumble that was recovered by Zac Scott.
On offense, the Storm put up 98 yards and two scores on the ground and another 134 and a TD through the air.
Kenneth Burks led all rusher with 87 yards, while Rollin Kinsaul and Ryan Taylor each recorded a touchdown.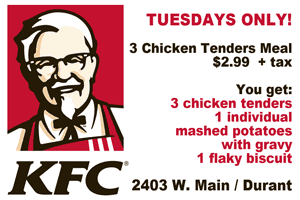 Kinsaul and Austin Skinner combined for 134 yards passing, with Skinner going 5-of-13 for 59 yards, a touchdown, and a pick, while Kinsaul hit 4-of-5 passes for 75 yards.
Jaylen Sims led the receiving corps with four catches for 49 yards and a touchdown, while Felton Hatcher and Braxton Kincade each hauled in two catches for 34 and 33 yards, respectively.
Southeastern got on the board first, taking advantage of great field position on the SE 45 yard line and driving 55 yards on four plays in 2:17 with Skinner hitting Sims for a 17 yard TD strike and a 7-0 lead at the 9:15 mark of the first quarter.
Early in the second quarter The Storm would cap a long, 84-yard drive that took 10 plays and 6:52 off the clock with a Kinsaul one-yard touchdown run to open up a 14-0 lead at the 11:38 mark of the second quarter which would also hold for the halftime differential.
Neither team would find paydirt in the third quarter, but the Storm would take advantage of a Maalik Hall blocked punt which was recovered by Luke Craddock at the UAM one yard line.
Taylor would benefit from that field position, scoring on the first play of the drive from a yard out to open up a 21-0 lead at the 14:03 mark of the fourth quarter.
UAM would get on the board on the following drive with a 15 yard touchdown pass from Cole Sears to Jeremy Hampton to make it 21-7 with 10:41 to play, but the SE defense would respond, forcing a turnover on downs and a fumble on the final two UAM drives to preserve the 21-7 victory.