SE Athletics
Matt Thomas, Sports Information Director
DURANT– Southeastern's offense spun its wheels early and cracked the red zone just once on the afternoon as the Savage Storm dropped its lowest scoring contest of the season, 10-6, to Arkansas Tech on Senior Day Saturday afternoon at Paul Laird Field.
The loss drops the Savage Storm to 5-4 on the year and in Great American Conference play heading into a 2 p.m. matchup on Nov. 3 with Harding in Searcy, Ark.
The six points put up by the Storm is the lowest scoring output since posting a field goal in a loss to HU a season ago, and the combined 16 points is the lowest mark in a game since SE downed Southwestern Oklahoma State 8-0 on Oct. 3, 2015.
The SE defense allowed 10 or fewer points for the fifth time this season and held ATU to 262 total yards and finished with a pair of sacks and 8.0 tackles for loss.
Conner Swope led the defensive charge with 13 tackles, his fifth game of the year with double-digit stops, while Troy Parker added 10 tackles.
Jared Bell and Will Johnson each picked up a sack, while Larry Bridges, Daquawn Brown and Keelan Chilton each had a pass breakup.
SE's scoring came on special teams where Joel Carlos had a 2-for-2 effort on field goals, hitting from 33 and 43 yards.
He would also add eight punts for a 35.5 ypp average with one inside the 20 yard line.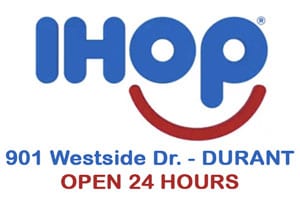 The offense got moving late as Rollin Kinsaul would finish the contest hitting 18-of-32 for 215 yards and a long connection of 43 yards, but he was sacked three times.
His top target in numbers was Jaylen Sims who had six receptions for 38 yards, while Felton Hatcher hauled in two for 51 yards with Ryan Ronces adding three for 50.  Braxton Kincade chipped in a trio of catches for 47 yards as well.
The ground game struggled, with Kenneth Burks leading the way with 26 yards on 13 carries as the Storm rushed for 62 yards on the contest on 30 carries.
ATU drove the field on its first possession, but the Storm defense turned into a wall for four-straight plays.  The Wonder Boys were stopped on 1st-and-goal from the four yardline and followed with three more stops to turn them over on downs.
Unfortunately SE was unable to move the ball on its ensuing possession and ATU took advantage, taking over at the Southeastern 36 yard line after the punt and driving 36 yards on six plays with Manny Harris hitting Tremel Glasper for a 12 yard TD pass and a 7-0 lead.
The teams would go to the half with the Wonder Boys leading 7-0.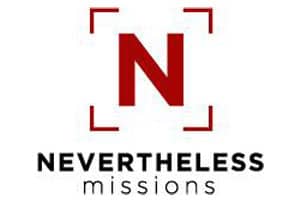 Southeastern opened the second half with a 61-yard, 13 play drive that put points on the board with Carlos connecting on a 43-yard field goal to cut the deficit to 7-3 with 8:09 to go in the third quarter.
ATU would take their first drive of the fourth quarter and extend its lead to 10-3 won a Tyler Dunlop 21-yard field goal with 9:28 to play.
Southeastern responded by going 63 yards on seven plays on its next drive to see Carlos connect from 33 yards out to close to 10-6 with 6:37 to play.
The Storm defense would get a stop and the offense would get one last chance, driving 61 yards, including a 36-yard Kinsaul to Kincade pickup to convert 3rd-and-19, but missing on a 4th-down pass at the ATU 28 yard line to see the game come to an end in a 10-6 loss.