SE Athletics
Matt Thomas, Sports Information Director
ARKADELPHIA, Ark. – Southeastern's offense never found traction and four turnovers proved costly as Henderson State connected on a game-winning field goal with 5 seconds remaining in a 20-17 loss for the Savage Storm on Saturday afternoon in Arkadelphia, Ark.
The loss drops the Savage Storm to 5-3 overall and in Great American Conference play on the season and snaps a four-game winning streak.
"It's always toughs over here," said head coach Bo Atterberry, "And it always seems to come down to the wire. It's on me to get this fixed and we need to perform and execute better. We had some missed opportunities. I don't want to take anything away from them. We're going to have to go back and watch the film and make adjustments."
The defense held one of the league's highest scoring teams to 20 points, picking up three sacks and forcing two of the four HSU fumbles, including one that was scooped up by Seu Luafatasaga and returned three yards for a defensive touchdown.
Conner Swope led the way with nine tackles, while Luafatasaga added eight as well as forcing and recovering a fumble.  Zac Scott was right there with seven stops and a forced fumble.
Quincy Dotson collected a pair of tackles for a loss, while Camerion Pumphrey added a sack.
Cody Norris would add a fumble recovery on a mishandled punt, and Kenneth Burks would snag the final one after an HSU interception was fumbled during the return.
Southeastern finished with 236 yards of total offense, picking up 170 of those yards through the air as Rollin Kinsaul finished 16-of-33 for 163 yards, but was picked off four times.
Jaylen Sims hauled in a team-best five catches for 69 yards, while Braxton Kincade added four for 47.
The Storm added 66 yards on the ground, led by Burks who had 47 yards on 16 carries with a touchdown.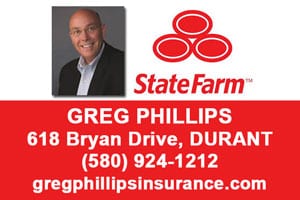 Southeastern got on the board first, taking advantage of a 39-yard Kinsaul to Sims connection down to the HSU one yard line before Burks punched it in from a yard out for his 11th rushing score of the season and a 7-0 lead with 7:32 to go in the first quarter.
Later in the quarter a 48 yard Joeal Carlos punt would pin the Reddies at their own 6 yard line and that's where Scott would put a big hit on HSU wide receiver Chase Lodree, forcing a fumble which was recovered by Luafatasaga and returned three yards for a score to take a 14-0 lead with five seconds to play in the first frame.
HSU would answer in the second quarter, first taking advantage of a 41 yard interception return by Malik Brown to set up a 49 yard Temo Martinez field goal to trim the Storm lead to 14-3.
The Reddies would hold on defense and then on their next offensive drive go 65 yards on 10 plays before Querale Hall scored from three yards out to make it 14-10 with 3:55 to play in the first half, and that is where the score would remain at the break.
HSU would take the lead on its opening drive of the second half as Robert Thomas scored form a yard out to cap a 13-play, 76-yard drive and put the Storm in a 17-14 hole.
The deficit remained there until the Storm were able to take advantage of a mishandled punt by HSU, taking over in Reddie territory and setting up Joel Carlos to connect on a 42-yard field goal to knot the game at 17-17 with 3:32 to play.
SE would force a turnover on the ensuing HSU drive but were unable to take advantage, giving the ball back to Henderson State with 24 seconds to play.
The Reddies would hit a 40 yard pass play from Kody Whitaker to Lodree into the SE red zone, eventually setting up a 40-yard Martinez field goal to go up 20-17 with 5 seconds to play.
SE would look for a final play miracle on laterals, but it would not come through as the Storm fell 20-17.