Stacey Ray is an excellent Broken Arrow Home Insurance Agent that helps assist customers in finding out the best coverage solutions for them and their individual situations. He makes the process personalized and straightforward so that the customer always stays informed. This Broken Arrow Home Insurance Agent has the experience and knowledge to layout your coverage options as clearly as possible.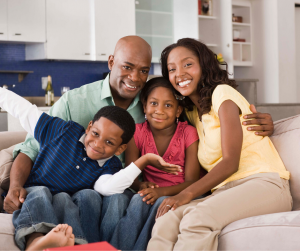 Stacey Ray works very hard to help the client however he can by answering any of the questions that arise during your appointment.
If this is your first time looking to purchase insurance for your home, or maybe coverage for a loved one, this Broken Arrow Home Insurance Agent will walk you through the process every step of the way.
Areas Of Focus
Throughout the years, the team at Stacey Ray Farmer's Insurance has seen almost everything, so they are prepared to cover pretty much everything that can come your way in life. They are pleased to offer coverage options that include:
Auto Insurance
Home Insurance
Business Insurance
Motorcycle Insurance
Recreational Insurance
Renters Insurance
Life Insurance
Contact Information
Stacey Ray Farmer's Insurance
828 W Jasper St Ste G
Broken Arrow, OK 74011
(918)-615-1911
sray@farmersagent.com
www.farmersagent.com/sray
Conclusion
You and your family deserve a Broken Arrow Home Insurance Agent that you can trust, and that's why Stacey Ray is dedicated to serving you.