Stacey Lanette Douglas, of Durant, Okla., passed from this life on Wednesday, March 13, 2019 at the age of 52.  She was born on Saturday, Nov. 26, 1966 in Oklahoma City, Okla. to Tom and Judy (Hodge) Eades.
She was a graduate of Durant High School. She enjoyed gardening, swimming, camping, fishing, horseshoes, and card games. She was of the Baptist Faith. Most of all she enjoyed spending time with her family.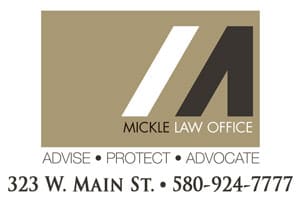 She married Robert Douglas in Durant, Okla. on June 21, 1989.
She was preceded in death by her husband Robert, mother Judy Hodge Gray, daughter  Shania Douglas, grandfather Floyd Hodge and grandmother Bonnie Hodge.
Survivors include her son Britt Douglas; daughters Makayla Mathers of Madill, Okla., Ashlyn Douglas of Durant, Okla.; father, Tom Eades and wife Donna of Yukon, Okla.; brothers Brian Gray of Durant, Okla., Jason Eades of Yukon, Okla.; sister Jenny Schroeder of Yukon, Okla.; uncle Dale Wagoner and wife Anita of Durant, Okla.; cousins Gina Wagoner, Jessica Damron, Hayley Wagoner of Achille, Okla. and six grandchildren.
A family hour will be held from 6-7 p.m., Monday, March 18, at Gordon Funeral Home, 221 N. Third Ave. A funeral service will be held at 2 p.m. on Tuesday, March 19, 2019 at the Monterey Chapel, 224 S. Ninth Ave. in Durant. Nathan Ramsdell, Caleb Kelly, Michael Wagoner, Gina Wagoner, Russell Mathers, Garland Airington, Allen Stephens and Kelyn Damron willl serve as pallbearers.
Arrangements are under the direction of Gordon Funeral Home, 221 N. Third Ave. in Durant
Phone (580) 916-9090
www.gordonfh.com