SE Athletics
Matt Thomas, Sports Information Director
DURANT – Southeastern had six players score in double-figures and two post double-doubles as it dismantled No. 5-ranked Southern Nazarene, 76-43, on Thursday night in Bloomer Sullivan Arena.
The win improves the Savage Storm to 5-1 overall on the year and 2-1 in Great American Conference play heading into a Dec. 8 matchup with Northwestern Oklahoma State at 3 p.m. in Bloomer Sullivan Arena.
Kevin Buckingham led all scorers with 15 points and rounded out a double-double with a game-high 11 rebounds.
Adam Dworsky also posted a double-double, his first of the year, putting up 11 points and a season and game-high 12 assists.
DJ Henderson also reached double-figures with 14 points on a 6-of-8 shooting mark with a pair of threes, while Kellen Manek and Kayo Goncalves each added 11.
Jett Jobe rounded out the double-digit scoring with 10 points.
The Storm posted nearly identical halves shooting the ball, hitting 16-of-31 form the field in both halves, while draining 5-of-12 threes in the first and 4-of-12 in the second.
Southeastern racked up 23 assists as a team, led by Dworsky's 12, while Jobe added four and Manek chipped in three.
On the glass the Storm dominated, holding a 50-to-26 edge on the boards, led by 11 from Buckingham, while Manek and Goncalves added eight boards apiece.
The teams traded blows out of the gate, with SE answering every possession before finally taking a lead at 13-12 with 13:23 to go in the first quarter on a Goncalves three.
SNU would answer with a three to briefly regain the lead, but the Storm would answer with a Goncalves three-point play and a Henderson Layup to take an 18-15 lead with 9:20 to go in the half.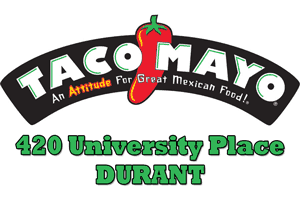 The Crimson Storm would again get a bucket and trim the lead to one point at 18-17, but Southeastern would score the next five points and reel off a 20-7 run to close out the half and take a 38-24 lead into the halftime break.
Southeastern wasted little time in the second half picking up where it left off, as a Henderson three keyed off a 21-4 run that was capped by an Al Ervin layup that opened up a 59-28 lead with 13:00 to play in the contest.
SNU would close the Storm lead to 27 points with 9:19 to play, but that was as close as it would get as SE would cruise to a 76-43 victory.