By Joey McWilliams
DURANT – The ever-expanding array of sports to play in Durant is growing again this summer.
In recent years, Bryan County has been introduced to the sport of lacrosse and seen it gain traction. Just a year ago, a disc golf course was built in Durant, attracting new visitors to Carl Albert Park.
And the newest member to this group: field hockey.
Mike Delloro, program director for Texoma Athletics, is responsible for bringing lacrosse to the area and has a vision of field hockey taking off in Durant, as well.
It is a sport that plays its schedule in the fall, which would complement the calendar for girls who are playing lacrosse right now in the spring.
"Field hockey is a tremendous sport that we are hoping to add that will be able to attract players and not only keep the lacrosse girls together, but also this would be an opportunity for them to cross train with a similar sport," Delloro said. "And we could be able to attract more since they are similar sports."
Delloro has been overseeing lacrosse in the Texoma area for four years, and with the club heading into its fifth season, he said he feels like the time is right for field hockey to be brought in.
"This idea has been in the works for a long time. And we're just excited, now that we've gotten lacrosse up and going. We've been able to learn from some of the things that we've done right and wrong and now we're going to be able to expedite the process with building and growing our field hockey program."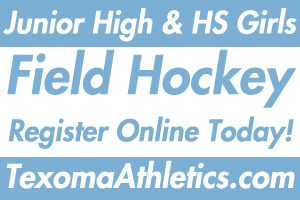 Field hockey will be offered for youth in Durant and Sherman and around those areas.
"The beauty of it is that it's going to give us an opportunity to expose a lot of younger folks to the game and to be able to offer it in a flexible format in both areas," Delloro said. "We're hoping to be able to attract in not only southern Oklahoma, but also north Texas."
There will be field practices on both sides of the Red River – at Billy Miller Park in Durant and at Fairview Park in Sherman.
When the term 'hockey' is heard around Texoma, it is likely associated with ice hockey as field hockey to this point hasn't been played much in the area. Delloro said there similarities and differences between the two sports.
"(Like ice hockey), the premise of the sport is that you're scoring goals," Delloro said. "The way I like to describe it is: soccer with sticks. The tactics are very much soccer-based and you have to have the hand-eye coordination that lacrosse can bring to the table. So being able to utilize those motor skills is huge to being able to attract and develop those skills, especially with the younger division."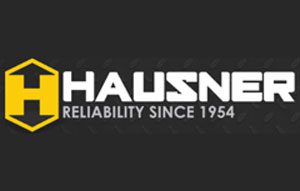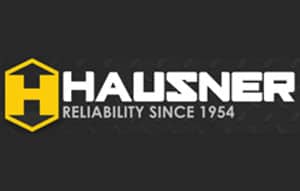 And for those who have been a part of the growing lacrosse movement, learning to play field hockey isn't too far away from what they have been learning.
"Obviously both sports involve a stick and a lot of the tactics are similar. But field hockey is played primarily on the ground and lacrosse is mainly in the air. So being able to combine both sports, I've generally found that lacrosse players make good field hockey players and field hockey players make good lacrosse players.
"It's a great way for both sports to be able to complement each other and bring in girls that may want to play a non-traditional sport and give them another avenue to play in college. There are a tremendous amount of opportunities out there and we're hoping, that really is our main objective and goal out of this is to help the youth and give them another outlet and way forward with college scholarships."
The goal is to be able to offer field hockey from fifth grade through high school and to be able to play games through the fall, which is the typical field hockey season.
"We actually have our first scrimmage at Aug. 1 and the season will run through October and at that time it's right around the corner to get lacrosse back up and going."
Delloro said the plan is to offer this sport at minimal cost, right now meaning an investment of $75.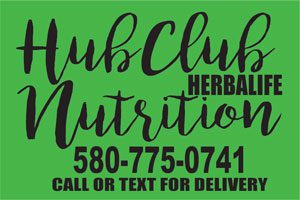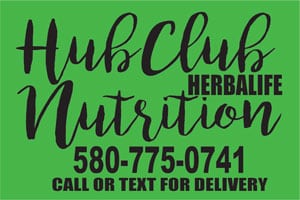 "That will give your daughter USA Field Hockey membership, which is a supplemental insurance that comes along with that. It will include the stick for the first year and will pay for all the practices, games and tournaments, so this fall we'll be playing in two tournaments and six games – roughly 12 games total for the fall season."
Flexibility in the practice schedule is something the group is working to make happen, with two practices a week – one in Durant and one in Sherman.
Delloro's wife, Amanda (DHS Class of 2007), is also a part of the program and both are certified coaches with the USA Field Hockey.
"She comes from a basketball background and lacrosse and field hockey have a lot of basketball elements and it's good just to have her perspective, as she played basketball in high school," Mike Delloro said.
"We run the gamut in athletic abilities within the girls, but the beauty of field hockey is there is definitely a spot for them. There's not really a mold in that you have to be tall and fast. There are positions on the team that can benefit all shapes, sizes, speed and athleticism levels."
The team will be competing at a junior varsity level for the 2018 campaign.
"One of the things we want to do is that we know that there may be families that cannot afford the $75 for the season and we want to be able to offer, if someone is really interested, and to provide scholarships and be able to work with them. We want to find businesses that can help us get going and to have fundraisers to be able to have those girls participating.
"For us, this isn't really a money-making venture, this is more an opportunity to give back to the community and to give these girls another avenue to play and to replicate with field hockey what we've done with lacrosse."
Texoma Field Hockey will be hosting a 'Try Field Hockey Free Clinic' in Sherman and Durant on Aug. 11. All participants will also receive a free T-Shirt. Online Registration at TexomaAthletics.com"