Simple Simon's Pizza is Tonkawa's Top Pizza Restaurant
When you're hungry, nothing hits the spot quite like a hot slice of pizza does.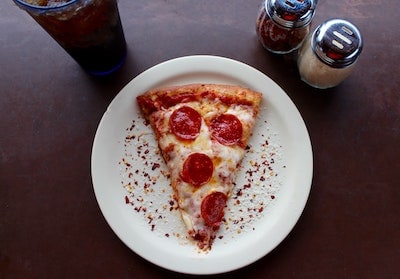 That's why Tonkawa loves Simple Simon's Pizza.
Simple Simon's is a Tonkawa staple that serves up some of the best pizza in town. From their famous specialty pizzas to their hearty Calizones, there's something for everyone at Simple Simon's.
Using a regular, thin, stuffed, keto, Beast Size, or gluten-friendly crust, you can create your own pizza or choose one of Simple Simon's specialty pizzas. The 6 Meat Deluxe or the Pepperoni Pounder, for example, would be a hit with the meat-lovers in your life, while the Fiesta or Cheeseburger pizzas may be popular with those who are a little more adventurous.
For anyone who may not be in the mood for pizza, Simple Simon's also offers a variety of Calizones, stromboli, wings, breadsticks, and sandwiches. There really is something for everyone at Simple Simon's Pizza, making it a great option for your next get-together.
You can enjoy your Simple Simon's at home or in the restaurant, but wherever you choose to eat, no meal is complete without some dessert pizza, a giant cookie, or some cinnamon breadsticks for dessert.
Areas of Focus
Simple Simon's Pizza is a Tonkawa restaurant that is passionate about providing its customers with high-quality food and service.
Carry Out
Catering
Dine-In
Lunch Buffet Sun-Fri
Online Ordering
Pick-Up Window
Tuesday Night Buffet
Learn More About Simple Simon's Pizza in Tonkawa
Simple Simon's Pizza
1210 E. North Ave.
Tonkawa, OK 74653
580-628-5381
simple-simons-pizza-tonkawa-126.brygid.online/zgrid/proc/site/sitep.jsp