Shiloh's is the Best Cleveland OK Restaurant
If you're looking for a hot and delicious meal that will make you feel right at home, look no further than Shiloh's.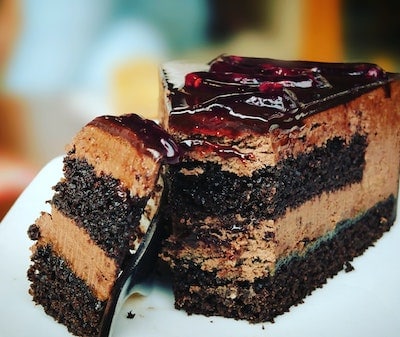 They've been serving up comfort food to locals and visitors alike since 2000, and they know a thing or two about what it takes to make a great homestyle meal.
All of their food is made from scratch using high-quality ingredients and recipes that have been passed down through generations, so you can be sure you're getting a meal that is both delicious and nutritious at Shiloh's.
From their homemade pizza on Fridays to their everyday specials like Chicken and Dumplings, Shiloh's has something for everyone, making it the perfect location for your next get-together with family or friends.
Guests can enjoy their favorite comfort food classics like hand-breaded chicken fried steak or old-fashioned burgers, or they can choose a soup, salad, or sandwich if they're looking for something on the lighter side. Shiloh's also serves breakfast all day, so breakfast for dinner is always a possibility.
No Shiloh's meal is complete without a homemade dessert, so don't forget to order some pie, cake, cobbler, or bread pudding before you go. You can even take a whole one home to enjoy later if one serving just isn't enough.
Areas of Focus
Shiloh's is a Cleveland OK restaurant known for its delicious comfort food and friendly service.
Dine-In
Catering
Takeout
Online Food Ordering
Breakfast
Lunch
Dinner
Learn More About Shiloh's Cleveland Restaurant
Shiloh's 50160 Highway Dr, Cleveland, OK 74020
(918) 358-5815