Shelby Jean Mullens, 76, of Caddo, Okla., passed away on June 3, 2020 in Denison, Texas. She was born in Montgomery, Ala. on June 10, 1943 to William Shelby and Maudeline (Kinnin) Allen.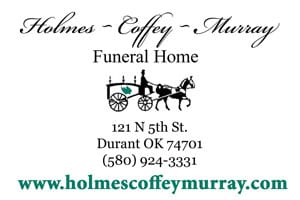 Shelby attended a catholic school in Alabama. She was a mother, wife, caregiver, florist and "Nannie" to the grandchildren that she loved the most. She worked many years at Brantley's Florist. Shelby loved cooking, painting, crafting, shopping on QVC, flowers, and gardening.
Shelby is preceded in death by her parents, William and Maudeline, and brother Myrick Allen.
Shelby is survived by her son, Spencer Mullens of Denison, Texas; son, Justin Mullens and wife Kimberly of Sherman, Texas; son, David Mullens of McKinney, Texas; grandchildren: Kole, Madelyn, Logan, Sara, and Emma; and sisters Elaine Ruppenthal and Frankie Leonard.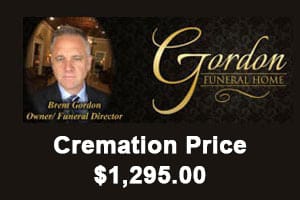 A Memorial Mass will take place on Sunday, June 7, 2020 at 3 p.m. at St. William Catholic Church in their reception hall. The family will be having a visitation starting at 1:30 p.m. before the mass.
Arrangements are under the direction of Brown's Funeral Service in Durant.