Sharon Irene (Fargen) Couch, of Durant, Okla., passed from this life on Friday, May 27, 2022 at the age of 76. She was born on Saturday, Aug. 25, 1945 in Bakersfield, Calif., to Leslie Matthew and Iola Fargen.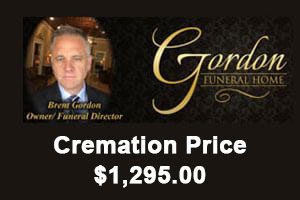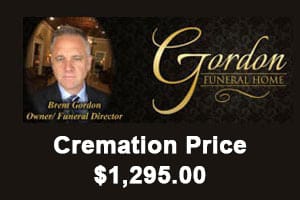 She enjoyed canning, crocheting, cooking, cookouts, going to church and spending time with her children.
She was preceded in death by her parents, Leslie Matthew and Iola Fargen.
Survivors include her daughters, Brenda Sicairos and husband Fausto of Kenefic, Okla., Michell Venegas of Madill, Okla.; grandson, Ernest Montgomery and wife Ashley of Madill, Okla.; granddaughters, Elizabeth Montgomery of Durant, Okla., Andrea Peska and Kara of Davis, Okla., Kasandra Venegas and husband Brandon of Caddo, Okla., Camillea Hefin of Coleman, Okla., Emelita Sicairos of Coalgate, Okla., Mariana Sicairos of Coleman, Okla.; great-grandchildren: Landon, Aliegha, Isaiah, Braydon, Brently, Jackson, Jayce, Cash, Ahvevah, Brooklyn, Imogene, Remmington, Chess, Marisol, Matel; brothers, Paul Minnick of Las Vegas, Nev., Ken Fargen of California, Ron Fargen of Idaho and the father of her children James Couch.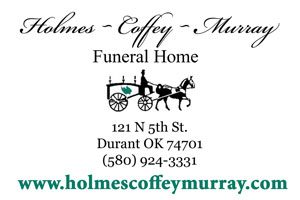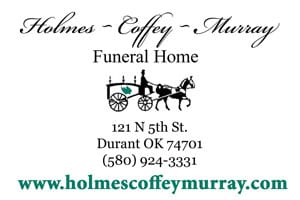 A funeral service will be held at 11 a.m. on Saturday, June 4, 2022 at the Monterey Chapel, 224 S. Ninth Ave. in Durant, Okla. A graveside service will follow at the Filmore Cemetery in Milburn, Okla. Fausto Sicairos, Ernest Montgomery, Brandon Daniel, John Underwood, Bill Kazokas, Kelly Albrecht, Steve Watson and Greg Hatch will serve as pallbearers.
Funeral arrangements are under the direction of Gordon Funeral Home, 221 N. Third Ave. in Durant.
Phone: (580) 916-9090
www.gordonfh.com