SE Athletics
Matt Thomas, Sports Information Director
DURANT – Southeastern's seniors paced the Savage storm on Senior Night, lifting SE to a 3-0 victory over rival East Central on Thursday night in 2018 season finale.
The win beings the 2018 season to a close with an 8-20 overall record and a 4-12 mark in Great American Conference play.
The offense was paced by a trio of seniors, with Abby Jameson turning in 12 kills to pace the club, while Hallie Smith posted a season-high 11 kills with Arianna Baker turning in 10.
Fellow senior Erika Costain pitched in three kills, an ace and three digs, while senior DS Kristi Carter turned in six digs and a pair of service aces.
Sydney Meget dished out 36 assists to fuel the offense while also adding nine digs and a block.
Caitlin Cosby turned in a 12 dig effort in the finale to pace all defenders on the back row, while Baker led the way at the net with four blocks.
SE never trailed in the first set, using an 8-3 run to open up an 11-6 lead and holding off any Tiger rallies to win the first set 25-20.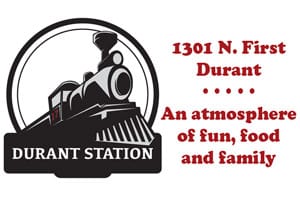 A 6-2 Storm run in the second set would give Southeastern a lead in the set it would never relinquish, surviving a late ECU push to win the set 25-21 and take a 2-0 lead in the match.
After SE scored the first three points of the third set, the Tiger would rally and eventually take a 9-8 lead, its first lead in the match, but it would not last long as Meget would hold serve for an 8-0 Storm run to jump out to a 16-9 lead.  Southeastern would eventually take five of the final seven points to win the set 25-16 and take the finale of rival ECU, 3-0.