Scott Philyaw, a resident of Durant, Okla., and veteran of the United States Navy passed away on March 30, 2022, at the age of 76. He was born in Baton Rouge, La., to Thomas and Wilma (Toms) Philyaw on October 8, 1945. Scott married Pat in Denison, Texas, in November 2016.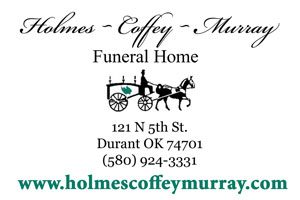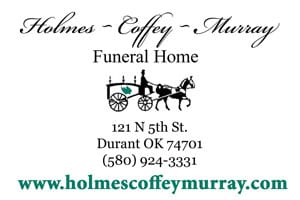 Scott served his country in the Navy for 13 years. He was a teacher and taught science and history. Scott was a true outdoorsman who enjoyed hunting and guns. What he cherished most in life was his grandchildren.
Mr. Philyaw is survived by his beloved wife, Pat of Durant, Okla.; children: Carmelita Philyaw, Thomas Philyaw and wife Alisha of Durant, Okla., Stephanie Philyaw of Hope, Ark., Lauren Philyaw of Plano, Texas, Junie Munoz and wife Teresa of Le Place, La., Alicia Ross of Hope, Ark., Misty Fox of Durant, Okla., Kevin Fox of Ada, Okla., and Andrew Delgado of Durant, Okla.; 25 grandchildren; one great-grandson and another on the way; brothers, John Philyaw of Ark. and Joe Philyaw of Florida; sister, Dorcas of Scotland, and also survived by numerous nieces and nephews.
Mr. Philyaw was preceded in death by his parents, Thomas and Wilma; along with son, Brandon Fox; one brother, Thomas Caston Philyaw and one sister Frances Nicholas.
A graveside service will be at 2 p.m. on Wednesday, April 6, 2022, at the Bennington Cemetery in Bennington with his grandsons as his pallbearers.
Services are under the direction of Holmes~Coffey~Murray Funeral Home, 121 N. Fifth Ave., Durant, Okla.
www.holmescoffeymurray.com