Ronald Paul Cross was born Saturday, May 6th, 1950 in Durant, Okla., to Virginia Devan (Rose) Cross. He passed from this life on Saturday, April 23, 2022 in Calera, Okla., at the age of 71.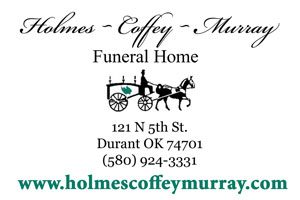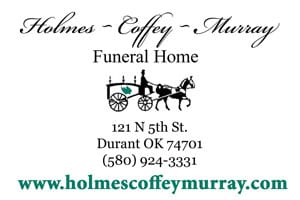 Paul attended Durant schools and had lived here most of his life. He drove a truck more than 20 years and later worked as a mechanic. He enjoyed fixing things: from cars to anything else with a motor and tinkering with everything he could get his hands on. He was a logger, splitting wood for several years. Paul loved the outdoors and going to the lake to do some fishing.
He was preceded in death by his mother; a sister, Charlotte Sue Cross and a nephew, Larry Dale Cross.
Paul is survived by his daughters, Carla LeBoeuf of Mead, Okla., and Lisa Henry of Kenefic, Okla.; significant other, Anita Gail Penrod Cross of Durant, Okla.; grandson, Bradley LeBoeuf of Mannsville, Okla.; granddaughter, Melinda LeBoeuf of Mead, Okla.; grandson, Brian Sweeten of West Virginia; a brother, Johnny Cross; and sisters, Donna Cross and Lynn Lyday.
Graveside services will be held at 10:30 a.m. on Thursday, April 28, 2022, at Old Philadelphia Cemetery in Pirtle, Okla. with Johnny Young officiating.
Arrangements under the direction of Brown's Funeral Home.